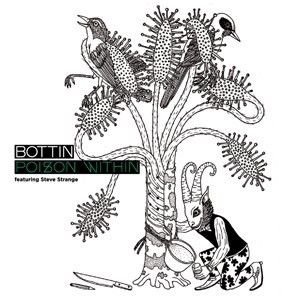 Bottin – Poison Within
This August the evergreen Bearfunk imprint drops Italian Disco's legend Bottin's latest single 'Poison Within' featuring Visage's lead singer Steve Strange and backed up with remixes by Holland's duo Mason and Bottin himself.
London-based Bearfunk returns in August with Disco's legend Bottin and his single 'Poison Within' included in its well received 'Punica Fides LP', out only couple of months ago on the label. The LP has been supported by the likes of Justin Roberston, Horse Meat Disco, Martin Brodin, Telonius, Erol Alkan, 2562 just to name a few, capturing the attention of international press and public at the same time. The label has then choose to re-release one of the most peculiar single from the album, 'Poison Within', which contains the lovely voice of one of Blitz Club's icons, such as Steve Strange, lead singer of the 80's synth Pop's band Visage.
The package contains – alongside the original version and its instrumental (plus a shorter version for Radio plays) – a re-intrerpretation from Bottin Himself: a rolling futuristic groovy Disco track that moves from the poppy vibe of the original cut towards a defined dance-floor oriented atomosphere. But that's not just it. Backing up the single it's Dutch Duo Mason's remix, who has previously remixed the likes of Moby, Gabriella Climi, Hadouken and have now handed over their progressive club-focused version of the title track.
Fan of Bottin and Visage: that's a package you need to have!