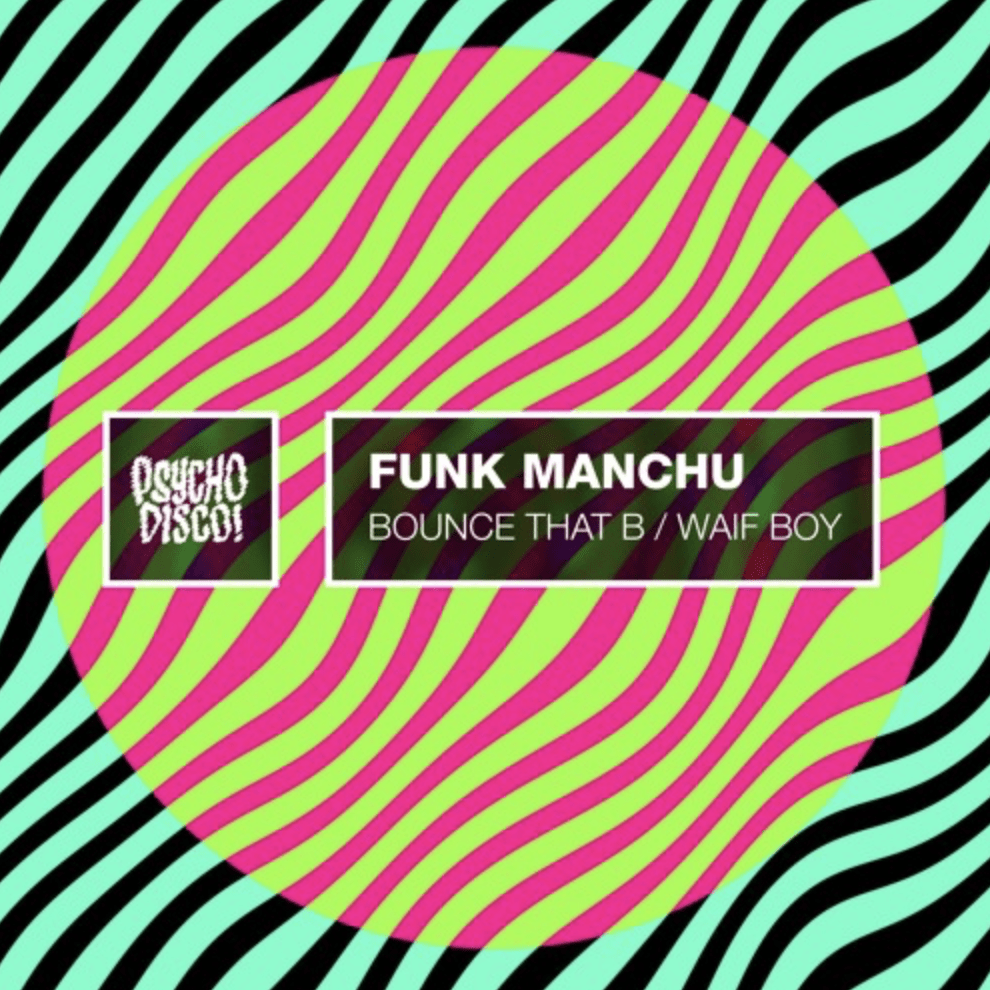 Funk Manchu - Bounce That B / Waif Boy
Typically viewed as a city whose great musical export is southern rap, Atlanta has now begun to transform into a emerging key player in the house and dance music scene thanks to label Psycho Disco!. The rapidly expanding label whose releases in 2018 already include LA Riots, Craze, Golf Clap, Treasure Fingers, Codes, Gettoblaster, E.R.N.E.S.T.O, Hunter Reid, Steve Darko,and more, have established themselves as one the industry's main purveyors and cultivators of a classic house music sound. Today, marking their ninth release this year, Psycho Disco! has recruited from their own back yard with a brand new release from Atlanta native Funk Manchu.
A household name amongst the Atlanta underground scene, Funk Manchu is now given the spotlight to showcase his affinity for seamless productions that combine a number of genres from tech-house to bass music. Titled 'Bounce That B / Waif Boy,' Manchu's club bound double header delivers a heaping dose of creative synth licks, pulsating hi-hat, and even an homage to the early 2000s. "Waif Boy was originally a jam session with some newly acquired gear, namely, Treasure Fingers' old Roland J3-XP and a Korg Volcabeat," explains Funk Manchu. "The Roland is the layered synth that sustains during the long break and is sampled intermittently throughout the groove. The drum programming, oddly enough, ended up sounding like a popular record from the mid-2000s." The companion to "Waif Boy," "Bounce That B," is Manchu's attempt at "lethal simplicity for the club." Packed with reverbs, delays, and a relentless deep bass percussion line, "Bounce That B" was actually created from a version of "Waif Boy" with the audio cleared. He flipped the beat and created what we now know as the sexy, dance floor thumper "Bounce That B."