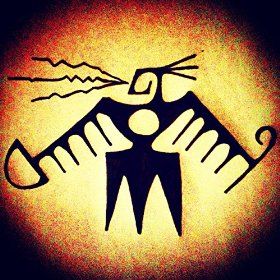 Tricky presents Skilled Mechanics - Boy
Skilled Mechanics is a collaborative project that allows the producer and vocalist to work with many different artists, while at the same time pushing his unique vocal talents to the forefront. Primary contributors to the project include Tricky's longtime friend and Wild Bunch member DJ Milo, as well as Tricky's tour drummer Luke Harris.
'Boy' is one of Tricky's most personal, confessional song to date. He explains: "All the problems I have now are because of my childhood. I went to Bristol at Christmas time a couple of years ago and I ended up having an asthma attack. My eldest daughter drove down to the hospital to collect me and I said, 'I think it's because I've eaten something.' And she said, 'No it's not. You're remembering stuff. It's because you've come back to Bristol, you're being reminded of stuff.' It's obvious really. Most of my problems stem from when I was a kid.
"The first time I remember seeing my mum was in an open, glass topped coffin in my grandmother's house. I was about four years of age and she was in the room opposite mine. I found my dad in the phone book when I was 12 years of age. For some reason I used to sit in my auntie's house and go through the phone book. This says to me that I was looking for an identity. Looking for myself. I found someone who had the same last name as me and my aunt said, 'That's your dad. Why don't you give him a call?' I used to go and see him and he would literally forget my name. It's almost like I could have written this track 20 years ago but it was something that had to come out eventually, I had to put it down. But everything on that track is true. Every word on Boy is actual fact."