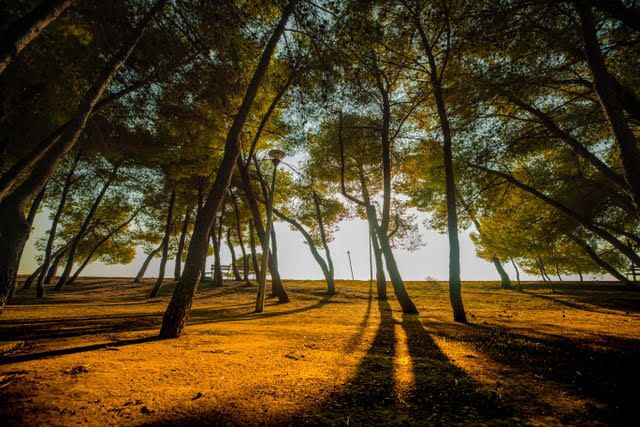 Brand new Albanian festival UNUM announces first round of acts
The first wave of names for brand new electronic music festival UNUM has been revealed, and include the likes of Luciano, Ricardo Villalobos, Butch, Margaret Dygas, Petre Inspirescu, Praslea, Sonja Moonear, DeWalta, Dyed Soundorom and more. The event is set to take place on the idyllic Albanian coastline from May 31st – June 2nd, 2019. Super early bird pass is on sale now at €99, with super early bird packages on sale at €199 very soon.
UNUM Festival will be held at Rana e Hedhun, in the town of Shengjin. The Albanian Riviera is some of the last untouched scenery in Europe, and offers the type of dreamy and natural surrounds that are perfect to cut loose from the modern world, and boasts a wealth of rich culture and cuisine to explore.
In all there will be three stages: The Beach stage, which runs from sunrise until sunset, will host world class DJs and the best local talent from the region. Then there is The Main Stage, which runs from sunset until dawn and is a mix of renowned world players and headline acts. Finally the Into the Pines Stage, which runs 24 hours day and night throughout the festival operations, where big names, regional artists and a mix of alternative and experimental musical styles will be on offer in a shady spot in the trees with the smell of the pines infusing the air. As such, you can expect blissful sunrise and sunset parties, parties in the idyllic pine forest, as well as sunbathing, water sports, fun in isolated bays and on sandy beaches, and all with the stunning backdrop of the Albanian Alps.
Musically you can expect the very best names in minimal techno from long standing masters like Ricardo Villalobos and Luciano to Romanian innovators Petre Inspirescu and Praslea. Next to them come Fuse founder Enzo Siragusa with his unique brand of dub tech, cult Perlon selector Margaret Dygas and her freaky techno sounds, tech house titans like Butch, the on-point Swiss Sonja Moonear and Frenchman and house legend Dyed Soundorom. Microhouse men DeWalta and Ion Ludwig bring infectious rhythms, Paris born after-hours specialist Cesar Merveille also lines up while Joey Daniel, Neverdogs, William Djoko and essential local stars Rrrron, Tatu and Secret 47 who will all bring a distinctive Albanian twist to proceedings, all round out the first wave of names.
Transfers to the festival will be from various airports in the region which all have direct international flights all year round with most major European cities. Transfers will take place from: Tirana, Pristina, Podgorica, Skopje. There will also be direct transfer from Durres Ferry Port, which has regular ferries from Bari in Italy and packages include; 3 day festival pass, various accommodation options, transfers from airport / ferry ports, festival shuttle. Prices start from €199.
This is a tasteful event that pairs carefully curated underground names with a beautiful and unexplored new location in Albania, set to be the most exciting new addition to the festival calendar in 2019.
#becomeunum