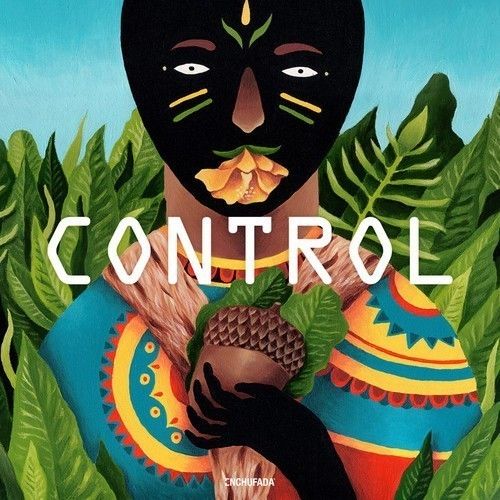 BRANKO – CONTROL EP
The successor to the hugely successful 'Time Out EP' and 'Drums, Slums and Hums' mixtape, Branko is releasing the 'Control EP' on 7th April via Enchufada. Doing what he does best, 'Control' will showcase some of the globetrotting producer's most recent collaborations including Yadi and Bert On Beats on lead track 'Control'.
Teaming up with Algerian-British-Norwegian Yadi led to the frentic sonic fusion of 'Control'; equal parts Egyptian-inspired temptress and empowering anthem atop a club-friendly bassline. The full EP featuring further collaborations with Eloq and TT The Artists on 'Dirty Works', JSTJR on the smooth 'Broken' and Astronomar & SK Simeon on the sweaty breaks of 'Don't Touch That' will be available on 7th April.
Earning a deserved reputation as a trusted source for Global Club music, Branko has always spread his messages through an international amalgamation of rhythms, fusing musical styles and global backgrounds through hip-hop, house and techno. Now, fresh off his BBC Radio 1 residency, Branko is presenting his own curation of world music and Enchufada's forthcoming releases to the widest possible audience.
As well as his own BBC Radio 1 residency, Branko is also busy working on Buraka Som Sistema's new studio album, scheduled for release in June. Long wowing audiences worldwide from Coachella to Glastonbury, Branko continues to make the world that little bit closer. Whether commissioning Lisbon-based Romanian artists Saddo for the 'Control' artwork called 'King of Clubs' which represents the Spring, beginning of life, creativity and youth or through his music, Branko pulls influences from all corners of the globe for a heady mix of musical flavours that never ceases to excite and entertain.