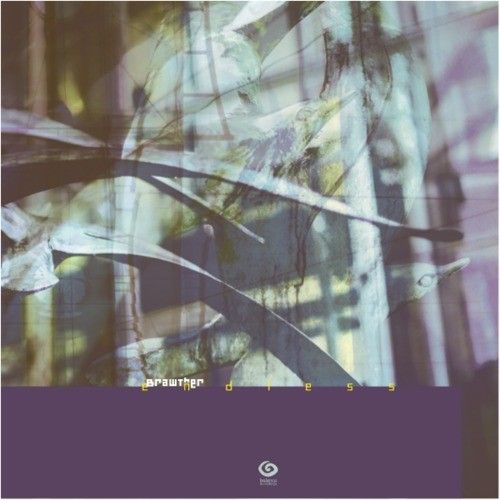 Brawther – Endless
Following on from his recent Balance 016 release, Leeds based, French DJ Brawther is set to celebrate his five-year relationship with the imprint via a very special triple vinyl + CD release titled "Endless". Comprising a selection of highly in-demand tracks and a previously unreleased remix spanning from his early beginnings in 2009 until today, the release provides a fitting retrospective account of key highlights of one of house music's leading lights.

Usually exclusively released on the analogue medium, "Endless" for the first time brings to digital life some of the Frenchman's most sought after classics. "Don't Go" which was initially featured on My Love Is Underground (sold directly from the owner via discogs), the most militant of vinyl only labels, also features here and provides an opportunity for collectors who missed out the first time around to grab a copy. House music forms the core of Brawther's realm which aims to carry on the legacy of its pioneer, but also his contemporaries into the future.

Endless features two tracks from his first release with the near on 11 minute winding "Asteroids and Star Dust" being paired with the lush Ultra Deep mix of "Endless" to form the opening tracks.

Two cuts from Brawther's second release also feature, with the slow tempo of "Deep Down Paris" accompanied by the subtle and richly layered "Negentropy".
And the only non-original track is his unreleased Dub of "Khawuleza" by Jeremiah ft Vasu Mkhaya.

Additionally there is the rare opportunity to pick up three releases in ethereal dub techno cut "Le Voyage", along with "Come Inside" and "VXVXVX" from his recent release on Balance that previously only enjoyed a very limited run on vinyl.

"Endless" pays homage to the special relationship built over the years between Brawther and Chez Damier, one of House music's most inspiring souls and boss of Balance Recordings . Hand in hand, they have planned and programmed every single record together prior to this finale, with total freedom and trust for which "Endless" is the shining result. This master to disciple story embodies the true meaning behind the title "Endless", that of a life experience that flows ceaselessly from one generation to the next.

"Endless" is out early April 2015
He also has the following dates coming up:
• Fri 6th Feb 2015 Secret Brooklyn Location, New York, United States
• Sat 7th Feb 2015 TV Lounge, Detroit, United States
• Fri 13th Feb 2015 Flash, DC, United States
• Sat 14th Feb 2015 Smart Bar, Chicago, United States
• Sat 21st Feb 2015 Zig Zag, Paris, France
• Fri 27th Feb 2015 Prince Charles, Berlin, Germany
• Sat 28th Feb 2015 Studio 338, London, United Kingdom
• Sat 14th Mar 2015 Majestik, Aberdeen, United Kingdom
• Fri 3rd Apr 2015 Bird, Rotterdam, Netherlands
• Fri 8th May 2015 MLIU, New York, USA
• Thu 11th Jun 2015 Gottwood, North Wales, United Kingdom
• Sat 29th Jun 2015 Block 9, Glastonbury Festival, United Kingdom
• Sun 5th Jul 2015 The Garden Festival, Tisno, Croatia
• Sat 1st Aug 2015 Into The Valley Festival, Rattvik, Sweden