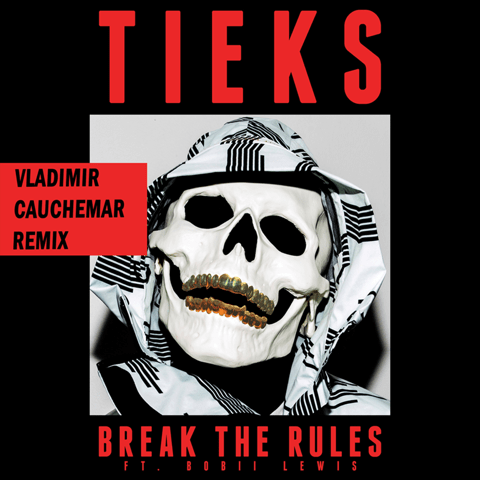 TIEKS feat. Bobii Lewis - Break The Rules (Vladimir Cauchemar Remix)
With the original of TIEKS' 'Break The Rules' already debuted as MistaJam's 'Jam Hot' on BBC Radio 1, the London-based producer and songwriter has revealed the brand-new remix of his summer anthem, out today!
With Ed Banger's Vladimir Cauchemar stepping into rework duties, the producer – who has previously received support from the likes of Calvin Harrisand David Guetta, amassing more than 4 million YouTube views on the official video for his track 'Aulos' – laces his own unique interpretation with tribal tones, creating an incredible dancefloor filler, whilst utilising the vocals of Bobii Lewis.
Already receiving heavy support on BBC Radio 1's Dance Anthems, TIEKS' 'Break The Rules' is rapidly securing a spot as this summer's BIG tune, and acts as the feel-good follow up to TIEKS' huge 2017 Chaka Khan and Popcaan banger, 'Say a Prayer' and huge 2015 hit 'Sunshine', which amassed over 35 million Spotify streams.
Inspired to start music production as a teen by Daft Punk's 'Discovery', TIEKS' original of 'Break the Rules' is an embodiment of the classic disco tradition of unrelenting summer anthems. With clubbers breaking the rules on dancefloors up and down the country this summer, 'Break The Rules' is the perfect motto to abide by this year!
The Vladimir Cauchemar remix of 'Break The Rules' is out this Friday!
#BreakTheRules