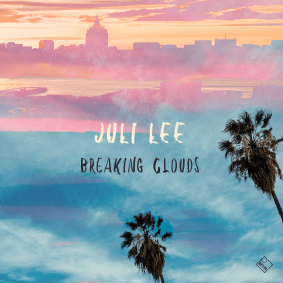 Juli Lee - Breaking Clouds
The carefully curated MYR label looks to the talents of Swiss born artist Juli Lee for its next beautifully deep and mature EP.
Juli was born in Bern and has a calming nature that she manages to translate to her music. Always full of modulated waveforms and spacious bass, her atmospheric house and techno has intricate details and has come on labels like Berlin's Welldone! and the legendary King Street. In fine and expressive form here, she serves up two more of her always timeless tracks.
Opener 'Cirrocumuli' is a warm blend of succulent synths and detailed grooves, gripping the audience from the off. As the drums undulate, the chords rise and fall to the emotional heavens and make for an roller coaster that brings real musicality to club music.
The superb second offering is deep and rolling house cut 'You Are Not Machines,' which has focused percussive elements that infuse the track with genuine energy. A rousing spoken word snippet adds real weight as the warming chords and globular bass encourage you to groove.
These are two tasteful and absorbing tunes from a real studio wizard.
Tracklist:
1. Juli Lee – Cirrocumuli
2. Juli Lee – You Are Not Machines