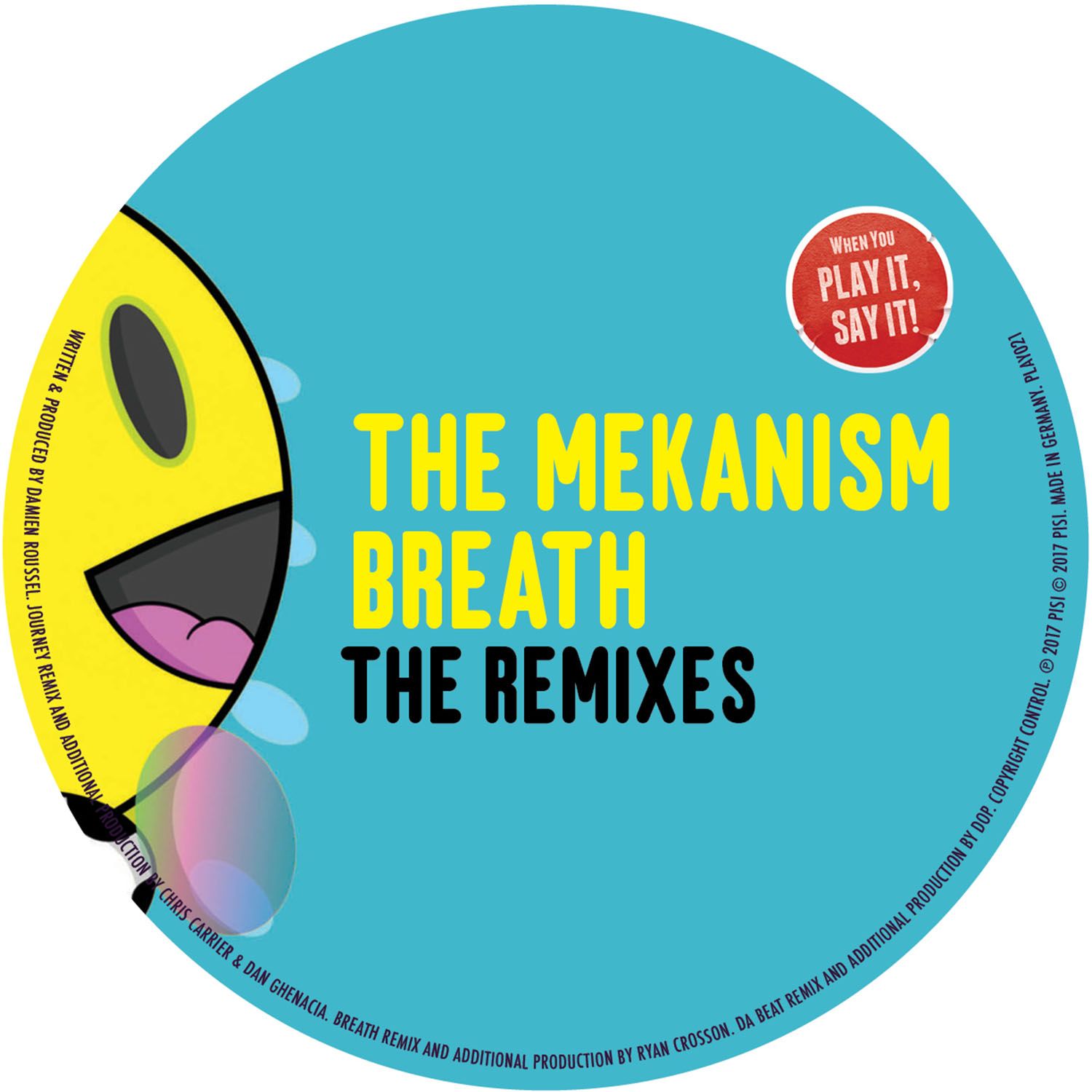 The Mekanism - Breath The Remixes
Following on from the widely acclaimed album from The Mekanism, Seth Troxler's Play It Say It label commissions a series of essential remixes from Chris Carrier & Dan Ghenacia, Ryan Crosson and dOP.
Parisian DJ & producer Damien Roussel AKA The Mekanism has been building a serious following over the last few years, with a string of compelling releases on the likes of Kerri Chandler's Madhouse, London imprint Needwant and of course Play It Say It. His 8 track LP 'Breath', released in March of this year, garnered international support from everyone from Mixmag to DJ, Tsugi to Faze, plus extensive radio props from BBC Radio 1 and 6Music. Now the package gets brought to life once again with a set of standout remixes.
First out of the blocks are Frenchmen and enduring house legends Chris Carrier and Dan Ghenacia. They flip 'Journey' into a rubbery and bubbly number where the bassline and synths tightly weave around one another and work you into a lather. Soulful pads, filtered vox and slick electronic stylings make this one a warm and trippy cut for the late night hours.
Then comes Detroit talent, Visionquest man and ever-evolving techno mainstay Ryan Crosson. His 'Break' remix of 'Breath' is a high octane throwback with crisp breakbeats, chattering claps and a wobbly electro groove that gets right under your skin. Toms gently patter above, bass runs deep and there is real space and dynamism to the perfectly arranged track.
French funsters and Circus Company associates dOP then get weird with their excellent remix of 'Da Beat.' In their hands it becomes a percussive number with an old school, spaced out feel. Warped synths, metal hits and squiggly lines all hustle and bustle the dance floor into action.
Then Crosson comes again with an 'Ambone' remix of 'Breath'. It's an atmospheric and escapist ambient version with skeletal percussion but no kicks. Muted, distant acid, rising pads and snatched vocal cries fill it with tension and make it a perfect tool to drop into any set to add suspense and drama.
This is a top team of remixers who all come correct and add great new perspectives to the interesting Mekanism source material.
Tracklist:
A1 Journey (Chris Carrier & Dan Ghenacia Remix)
A2 Breath (Ryan Crosson 'Break' Remix)
B1 Da Beat (dOP Remix)
B2 Breath (Ryan Crosson 'Ambone' Remix)