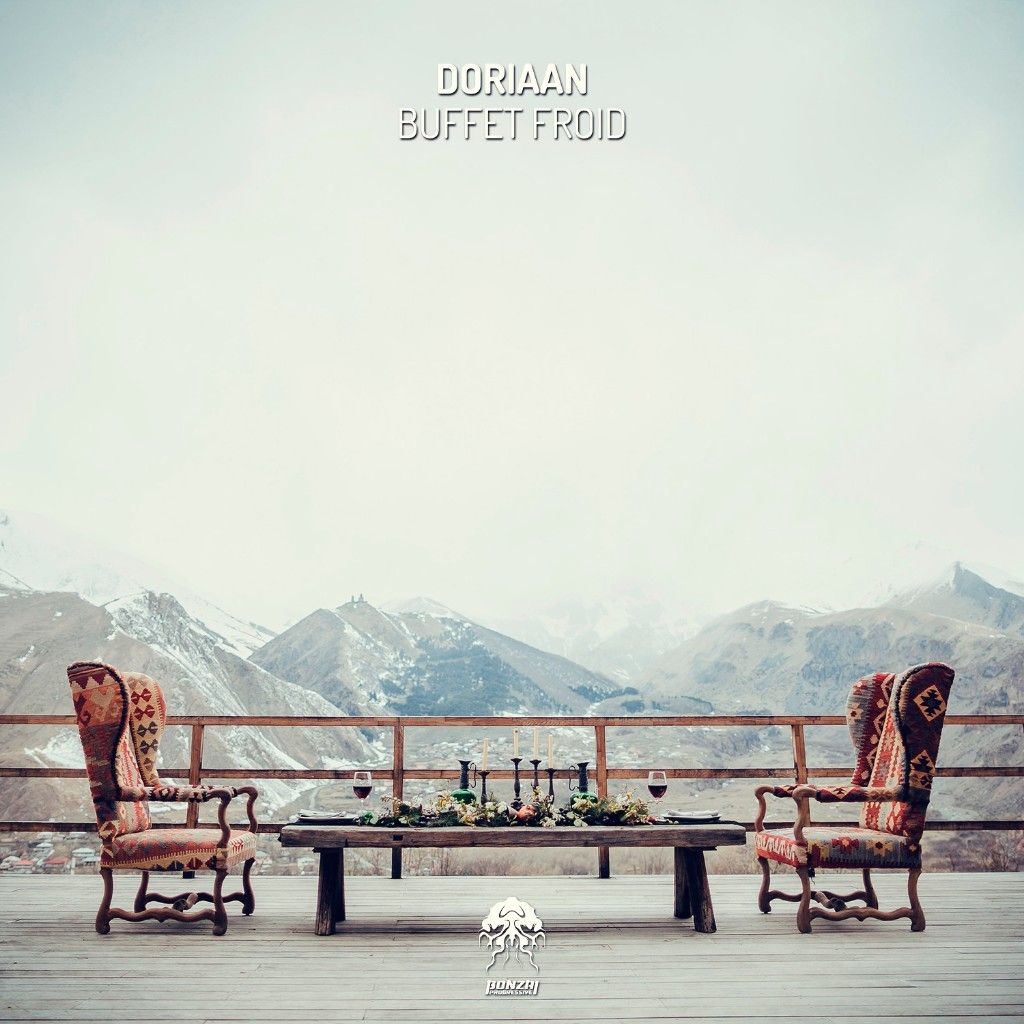 Doriaan - Buffet Froid
Mexico City native Dorian Padilla aka DJ and producer Doriaan debuts on Bonzai Progressive with the superb 'Buffet Froid' which also features two solid remixes from no less than two dynamic duos. A lover of all things progressive, Dorian has seen several releases gain some great support and his latest solo effort 'Icing' – is no exception. Great to have him on board and we hope to see more in the future.

The Original Mix intros with a teasing muted kick before letting loose with a nice punchy companion that gets the track moving. Tight percussions ensure the rhythms flow with a slicing hi hat at the forefront. A wonderful gritty bassline becomes the main focus as it drives the groove alongside some very nice synths and that rich vocal. A very well crafted arrangement that will definitely get the floors moving.

Gabriel West & Ricardo Piedra return to BP with a stellar Progressive driven remix that wraps you up in a subtle melodic and warm vibe. Leading the way is a solid drum section complete with pounding kicks and shuffling percussions that get the rhythm flowing. Scattered FX create a colourful, textured sound that also carries a hint of tribalism thanks to those drums. Cascading arpeggios light up the sound as a deep bass moves effortlessly through the track. Superb vocals come through to an interesting layer giving the track an air of mystery. A top notch effort once again that is not to be missed.

Italian DJ and producer duo Adriano Dodici & Checco Esse are back in the Bonzai stable with their fantastic Re-Edit. The guys had several releases previously over on our Progrez imprint and have proven themselves to be a powerful force when it comes to deep grooving vibes. Here they deliver a wonderful, mesmeric slice of Techy Progressive that is headed up by a tight drum arrangement and a standout vocal that sits perfectly in the sound. Deep droning basses are the order of the day here and this gives the track some real depth and a gritty texture. Subtle arpeggios weave in and out blending effortlessly with the bassline. Super stuff and a must have for sure.
Available on Beatport
https://www.beatport.com/release/buffet-froid/2000152

Doriaan Online
https://www.facebook.com/Doriaan
https://twitter.com/DoriaanMusic
https://soundcloud.com/doriaanmusic
Bonzai Progressive Online
http://www.bonzaiprogressive.com
https://www.facebook.com/bonzaiprogressive
https://soundcloud.com/marnikbonzai
https://www.youtube.com/user/bonzaiprogressive