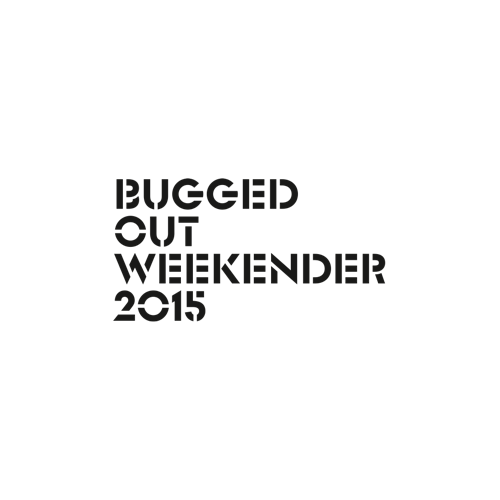 Bugged Out Weekender Announce First Acts for 2015
2014 has been a landmark year for Bugged Out – celebrating its 20 year anniversary this year, the media praise surrounding the anniversary has been effusive, with Vice/Thump running an informative and humorous documentary on the Godfather of UK club brands http://bit.ly/1eEXBPc, whilst i-D magazine published an eight page tribute. 20 years on and Bugged Out continues to act as a pioneer in dance music, predicting trends and discovering new talent.

It is with great pleasure that we today announce the first acts to be confirmed for the Bugged Out Weekender 2015. Âme, Daniel Avery, Erol Alkan, Jackmaster, Jonas Rathsman, Maya Jane Coles and Shadow Child will all be playing at the event, which, now its fourth year, will be returning to the Butlins resort in Bognor Regis on Jan 16/17/18th 2015. This will be the third time this particular Butlins has hosted The Weekender, the last being 2013 when The Chemical Brothers and Disclosure headlined.

The first names on the line up are dynamic and forward-thinking producers and spinners including Innervisions' own Âme (who have remixed one of the biggest track of the summer 'Turn Around' by Sailor & I), the one man 24 party machine that is Jackmaster who is currently residing at XOYO for 13 weeks and Erol Alkan's Phantasy signing Daniel Avery whose 'Drone Logic' album continues to win fans. Bugged Out wouldn't be Bugged Out without an appearance from the aforementioned Erol Alkan who has, over the years, become part of the furniture (as has Alan the Dancing Misanthrope who appears at every Erol Alkan gig) and (no doubt both) will return once again to the club which launched his career all those years ago.
Bugged Out are delighted to welcome back Maya Jane Coles for her third Weekender, the London producer is at the top of her game off the back of her debut album 'Comfort' and remixes for Tiga and Booka Shade – Maya will sit on the line up alongside Food Music boss and In New Music We Trust DJ, Shadow Child, and Swedish producer, French Express producer and one of Pete Tong's 'future stars' Jonas Rathsman, as well as much loved Bugged Out regulars Dusky who proved a highlight at last year's event.
The Bugged Out Weekender has become something of a staple in the dance music fan's calendar. The previous sold-out years have provided some exceptional moments with both dance music's freshest and most established talent. From Route 94 dropping his number 1 record Your Love (the hour it went to number 1) to a dance-floor packed full of fans who sung the song back to the producer, to The Chemical Brothers blowing the roof off with their extra special set in in 2013 and the 2 Bears getting an entire swimming pool of people dancing at the pool party last year – Bugged Out Weekender is the dance music event of the year.

Throughout this year, Bugged Out, one of the UK's most enduring, influential club nights, continue to celebrate their 20 year anniversary – an enormous accomplishment and an epic journey marked with some truly memorable moments. It has, over this time, become something of clubbing phenomenon. Evolving out of dance music institution Jockey Slut magazine (RIP) in 1994 at Sankeys Soap in Manchester where the likes of Daft Punk, Richie Hawtin and the Chemical Brothers played early shows. Since then Bugged Out has thrown regular parties in London, Liverpool, Ibiza, Milan, Barcelona and continues to act as a habitual destination for fans of cutting edge dance music.

First release Bugged Out Weekender 2015 ticket prices will be:

Silver Room = £169 no booking fee
Standard Apartment = £179 no booking fee
Silver Apartment = £189 no booking fee
Gold Apartment = £199 no booking fee
Deluxe = £199 no booking fee
Hotels = £209 no booking fee