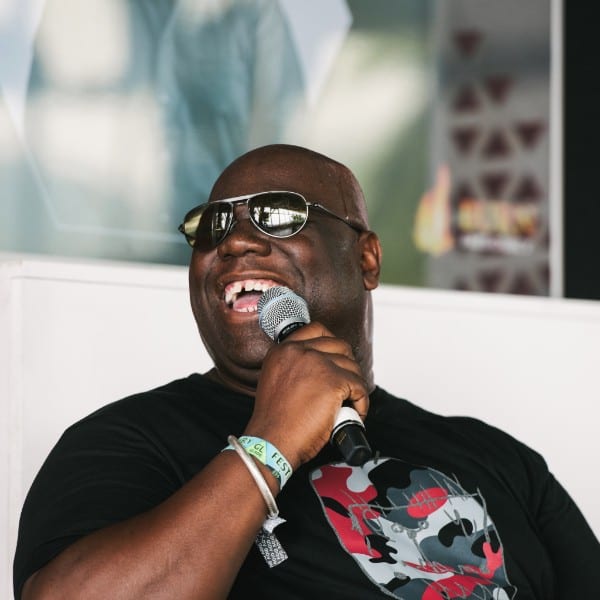 BURN explore the importance of residency culture as they continue their 2016 mentor programme
The dream to become an Ibiza Resident DJ and the importance of this culture is profiled in a new film series commissioned by BURN Residency.
BURN Residency 2016 brings together 26 aspiring DJs from around the world to learn, share and perform together in Ibiza. The experience of a lifetime takes place over three weeks featuring challenges, workshops and master classes led by high-profile mentors. Three stand-out DJs will be chosen for a summer-long residency in Ibiza. One will receive a €100k grant and ongoing support from BURN to help progress their career.
The first film features BURN Residency Head-mentor, Carl Cox and tells the story of how his 15-years at Space defined a generation of ravers, made him a cultural institution and changed large scale club music forever. Yet for Carl, the goal was only to consistently curate the most enjoyable experience for his revelers.
The short film entitled 'The Creator', tells of Carl's first experiences on the island, to becoming a superstar DJ and now, to his final season as a resident DJ in Ibiza. It features commentary from other high profile DJs and individuals including legendary Space club promoter, Dave Browning and DJ UNER.
'The Creator' is the first of three, Residency Story films that will be released July/August 2016 and you can view it here: https://youtu.be/oBEdtbzyDJE
To see the new film and for live updates from the BURN Residency, visit: https://residency.burn.com
About BURN Residency
Seeking out the best in world-leading, undiscovered DJ talent from across the globe, the BURN Residency 2016 competition has begun. Hailed as the ultimate initiative in electronica and geared towards breaking through next generation's beat makers, this competition is the definitive opportunity for bedroom-based producers.
Offering up a summer-long residency, partnering with iconic Ibiza clubs including Sankey's, Ushuaia, Café Mambo and Privilege, as well as an additional prize of €100,000 to help carve out their career, those finalists lucky enough to have their mix shortlisted will attend a professional DJ bootcamp. Presided over by international DJ superstars, these legendary mix-enhancing workshops will commence in July under the scorching rays of the Balearic Isles. Competitors will be personally mentored by revered producers including Dubfire and UNER, to name but a few.
Industry partners include Be-At.TV, Ibiza Sonica Radio, Funktion One, Native Instruments and Solid Grooves.