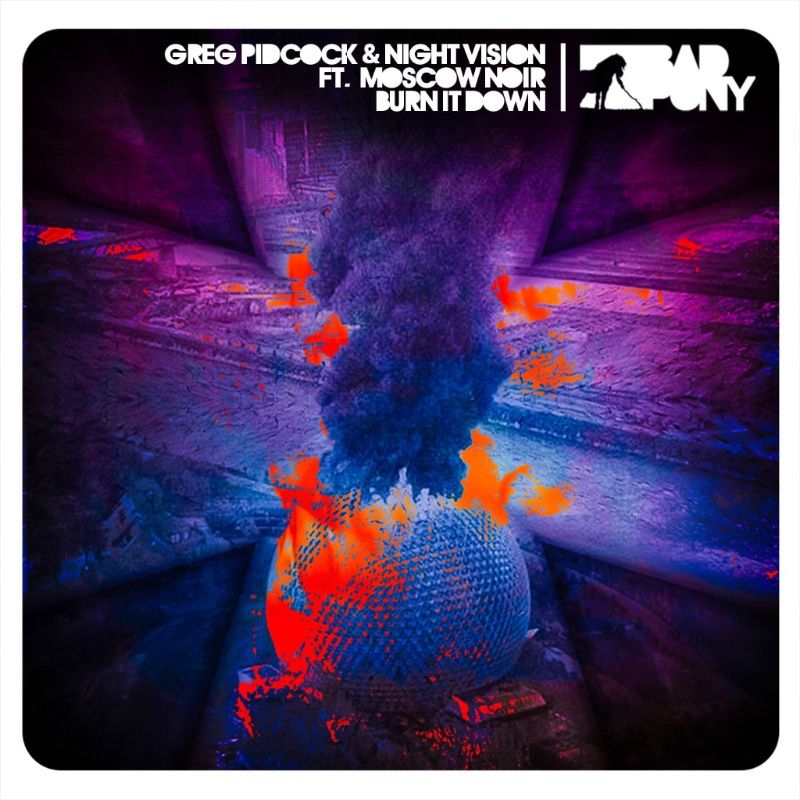 Greg Pidcock + Night Vision feat. Moscow Noir - Burn It Down
On August 22nd, Toronto's Night Vision joins forces with Greg Pidcock and rock-electronica band Moscow Noir for the release of their fresh single "Burn It Down". An intensely atmospheric track layered with raw, emotive vocals, "Burn It Down" just needs to be heard once and it will stick with you immediately.
From the moment this track begins, the crisp percussions and steady, thudding bass pull you into the depths of its distant, haunting aura. A chugging, groovy bassline carries the track forward while cutting vocals render a sense of yearning. Delicate chord progressions add depth and melody, filling every last space. The sharp, sporadic squeaks add a hint of eeriness that's intoxicating for the listener. "Burn It Down" is an immensely powerful & dynamic track, which we're calling an immediate hit.