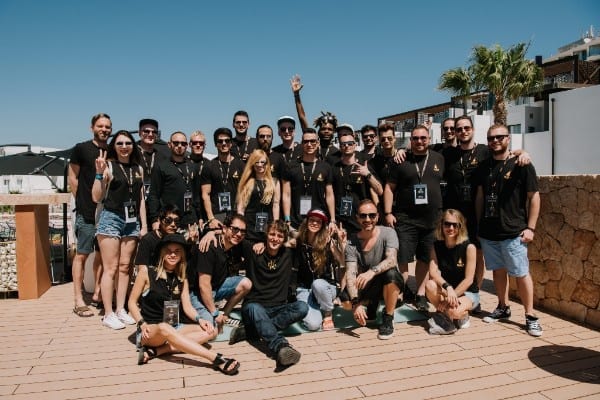 BURN Residency 2018: The ten finalists have been revealed
BURN Energy's Residency programme celebrates its eighth year with Luciano, Nastia and Loco Dice set to mentor the freshly announced final ten DJs and support the search for the best up-and-coming talent across the globe
BURN Residency 2018 Finalists:
Morttagua (Brazil) – Metha (Hungary) – David di Sabato (Italy)
Vibeke Bruff (Norway) – Phil Jensky (Poland) – JUST2 (Romania)
Roustam (Russia) – Anabel Sigel (Spain) – MOLØ (Sweden)
Kerem Tekinalp (Turkey)
BURN Residency's class of 2018 has been announced after the applications closed on the 20th March with DJs and artists selected to represent ten countries; Brazil's Morttagua, Hungary's Metha, Italy's David di Sabato, Norway's Vibeke Bruff, Poland's Phil Jensky, Romania's JUST2, Russia's Roustam, Spain's Anabel Sigel, Sweden's MOLØ and Turkey's Kerem Tekinalp. With a staggering response internationally, DJs applied with the hope of following in the footsteps of 2017 winner Furkan Kurt. Music ambassadors confirmed to guide and teach the finalists in the programme's eighth year are Loco Dice, Luciano and Nastia.
The ten will then be flown to play out and attend panels as part of the International Music Summit in Ibiza, with one DJ given a once in a lifetime opportunity to play at the iconic Dalt Villa, opening the Ibiza party season. Following this, all the DJs will perform at renowned events and festivals across Europe, leading to the opportunity to participate in a production workshop led by Luciano. They will close the summer on-board Mediterranean music festival cruise, The Ark, when one DJ will be selected to receive a €100,000 investment into their career.
Aside from last year's winner, Turkey's Furkan Kurt, previous BURN Residency winners also include Italy's Lollino, who has since signed to Ask My Management and has gone on to release a mix viaBedrock – John Digweed's label – as well as becoming a regular at HYTE.. Having performed at Wet Open Air Festival with Dubfire, Ellen Allien, Fritz Kalkbrenner & Monika Kruse, Lollino has since launched a weekly radio show on Ibiza Sonica in conjunction with one of club culture's finest lifestyle and music brands 'People Like Us' as well as strategizing a new residency in Italy alongside Movement Turin @ Big Club (under the event name TrustMe).
To apply and for the latest from BURN Residency, click through to the official website: www.BURN.com