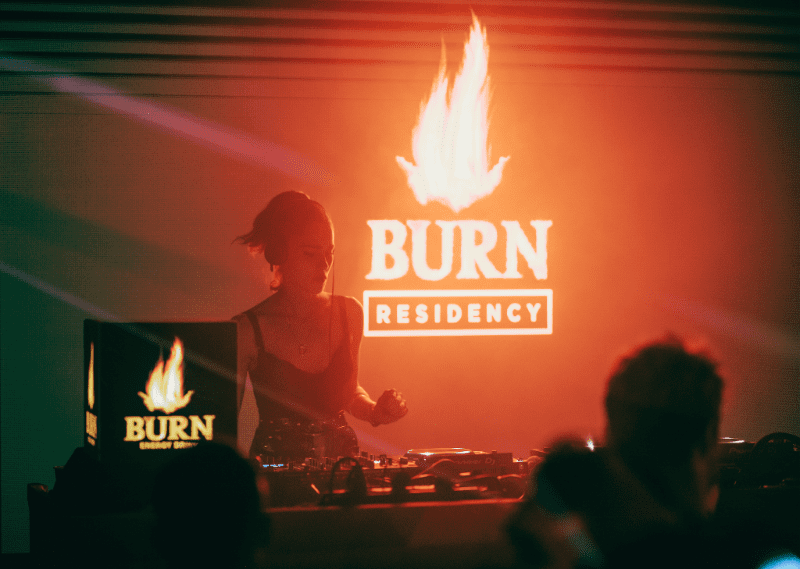 BURN Residency winner signs to elrow
BURN Energy announces that the eighth winner of their Residency programme will sign to global club brand, elrow for a string of dates at their events internationally and a release on their label. The news of Spanish finalist, Anabel Sigel's win broke on board festival cruise, The Ark last month during BURN ambassador, Loco Dice's set and she will now embark on an incredible journey thanks to this exciting partnership.
Anabel has said of her win, "I am overjoyed to have been chosen from all the thousands of applicants and to have had a chance to work with legends in the game who have been inspiring me for years. I am so grateful to BURN for this opportunity and I know I have an amazing career journey ahead of me."
Spain's Anabel Sigel developed her love of music through a misspent youth looking to house, blues, jazz and rock and roll vinyls for comfort in lonely times. After a couple of years of finding her feet with residencies across her hometown, she began producing music in 2014 with releases on independent imprints, Klaphouse, Exit 32 and Drumkit as well as lining up sets at the likes of Pacha and A Summer Story Festival.
Earlier this year, Anabel was shortlisted as one of ten DJs from around the world to take part in BURN Residency. The programme brought her to Ibiza for IMS, Switzerland for a production workshop with BURN ambassador Luciano, and Italy for a set at Kappa Futur Festival before being crowned this year's winner.
Anabel has been confirmed to play a series of dates with the globally loved Spanish party starters beginning with a set a couple of weeks ago at the brand's high energy Amnesia Ibiza residency as well as looking forward to a date in the brand's spiritual home of Barcelona. An original track from her will also be released through the elrow Music label and will be featured on their Miami Music Week 2019 compilation.
For the latest from BURN Residency, click through to the official website: www.BURN.com