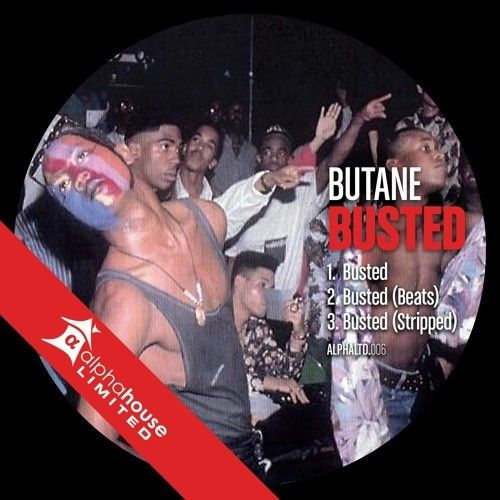 Butane - Butane – Busted
To coincide with Native Instruments new Stems format launch, Alphahouse Records releases a new Butane single August 10th entitled Busted, offering three versions of the title cut as well as a Stems file for those on the cutting edge of technology.
Andrew Rasse aka Butane has carved out quite the career over the past decade with tracks appearing on Crosstown Rebels, Sci-Tec, Get Physical and more. The bulk of his releases, however, come via his own Little Helpers and Alphahouse labels. Here we see Butane return to the latter with a sassy after-hours gem, once again delivering his detailed and brooding electronic style for the imprint, which is home to records from the likes of Mark Broom, Skudge, Alexi Delano and Quenum.
Alphahouse : ''The original mix of 'Busted' kicks off the package and sees Rasse offer up a meticulously produced, raw, entrancing cut. Tracked-out over six minutes, it's fueled by rough, churning rhythms, sleazy, bending keys, and punctuated by a cheeky Diva throwing shade over the "busted" bitches at the party. We've all been there, don't front.
A 'Beats' version is on offer for those moments when the vocal isn't appropriate, but the sleazy hypnosis of the track carries the mood along quite perfectly even in its absence. To close the package Butane delivers a 'Stripped' mix, which pulls back the droning keys and pleasantly tips the focus over to a dub infused jacking-yet-deep percussive workout.''
Butane's 'Busted' is out on Alphahouse 10th August 2015.
1. Busted (Original Mix)
2. Busted (Beats)
3. Busted (Stripped)