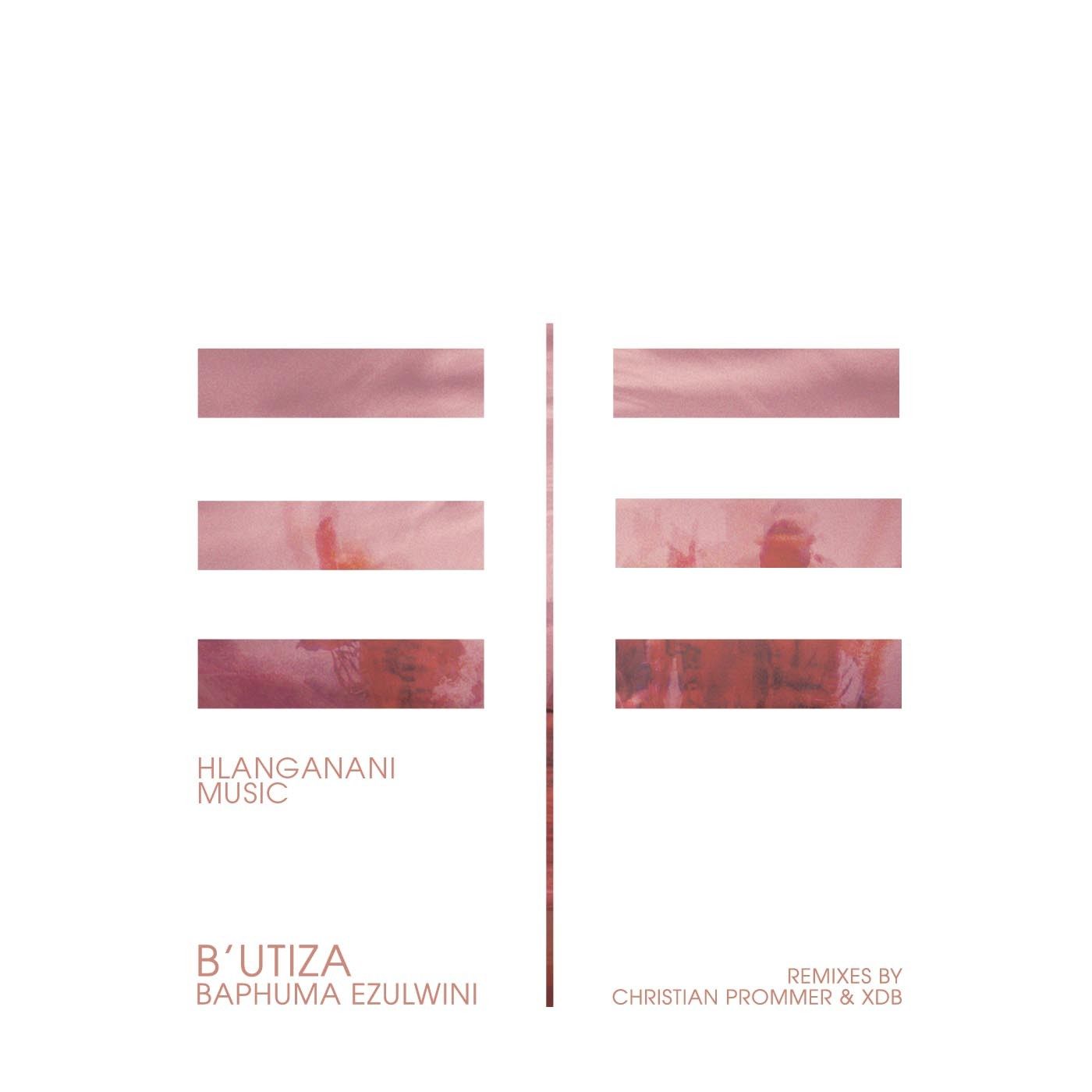 B'utiza – Baphuma Ezulwini
Hlanganani Music is a new label with it's roots in South Africa and London, focused on bringing international attention to South African artists.
Hlanganani Music, translates from Zulu as 'come/get together music', has its first release from Zulu artist B'utiza. Entitled 'Baphuma Ezulwini' ('they came from heaven') the track features vocals from B'utiza in the style of Maskanda (or Maskandi- a kind of Zulu folk) and Scathamiya as well as remixes from European mainstays, XDB and Christian Prommer.
The project itself best illuminated by Hlanganani label heads and South African expats Shy & Linda aka Sahin Meyer – "with the label the goal is to really help all the artists involved and open new doors on both ends. Currently the number of South African artists that get internationally known is limited. This is down to a few reasons, some being lack of knowledge and resources for example the internet.
In the long run, we will try help kids that are less fortunate than the rest of us and also also nurture their talent" with hopes it can be recognised on a global scale, the collaboration with prominent remixers will not only aid in this but hopefully inspire South Africans to explore other creative paths in music. The labels vision is certainly innovative and they plan to stretch far and wide – "we won't stick to one specific micro genre but rather be varied in music, which is reflection of our own taste, as well as hopefully inspiring young artists to experiment a little and be unique. We hope to show the world more of what is happening in the South African dance community." It's not just the music that Sahin Meyer are exporting out of their home nation as the "artwork for each release will also be done by a different artist, hoping to highlight their talents to the world."
This style of music is "played by the person on the move, the modern minstrel, today's troubadour. It is the music of the man or woman walking the long miles to court a suitor, or to meet with their Chief." Maskandi is played on cheap, portable instruments, or nowadays on electronic instruments tunes to imitate the polyphonic sounds of the traditional style and the tracks themselves are distinguished by 'izihlabo' and 'izibongo' which is an instrumental flourish of guitar picks accompanied with strikingly sung sections of a storytelling ethic depicting "real life experiencesŠ daily joys or sorrows and observations of the world. It's the Zulu blues."
B'utiza 'Baphuma Ezulwini' is released on Hlanganani Music on 9th November.