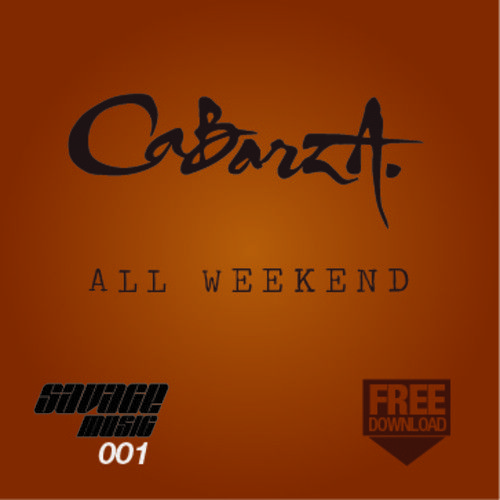 Cabarza – All Weekend
Cabarza burst into the underground scene last year with his first release 'Daydreaming' on Area Remote. The track received massive support from house & techno legend, Loco Dice, who played it live at numerous venues and festivals around the world.
His next EP "Rollin / I Know" is also due out on Area Remote in Early May, but next up is 'All Weekend', which will be available as a free download and is the first release on Cabarza's new label 'Savage Music'. 'All Weekend' is a slice of rolling underground tech house with a snip of Notorious B.I.G, one for those loving the Carolla tip on music. And to top it off, in summer 2014, fans can expect a two-track EP on Zoo Technique / Hivete.
"I see many DJs, some are amazing, and some not so amazing. I see people rocking to the drop but standing still talking in the breaks. I want to make people dance to my music all the way through by creating tension through the music with passion, not just loops."
When talking about his influences he says "I love Marco Carolla, Luciano, Loco Dice, Nic Fanciulli, Carl Cox and Kerri Chandler but do not want to follow anyone else's style, I want people to hear a record and say "That Sounds Like Cabarza" not "That Cabarza track sounds like…" but of course I am still influenced by my peers in house music."
Currently working on his first album, he is hoping to get you excited with a little taster of what is to come.