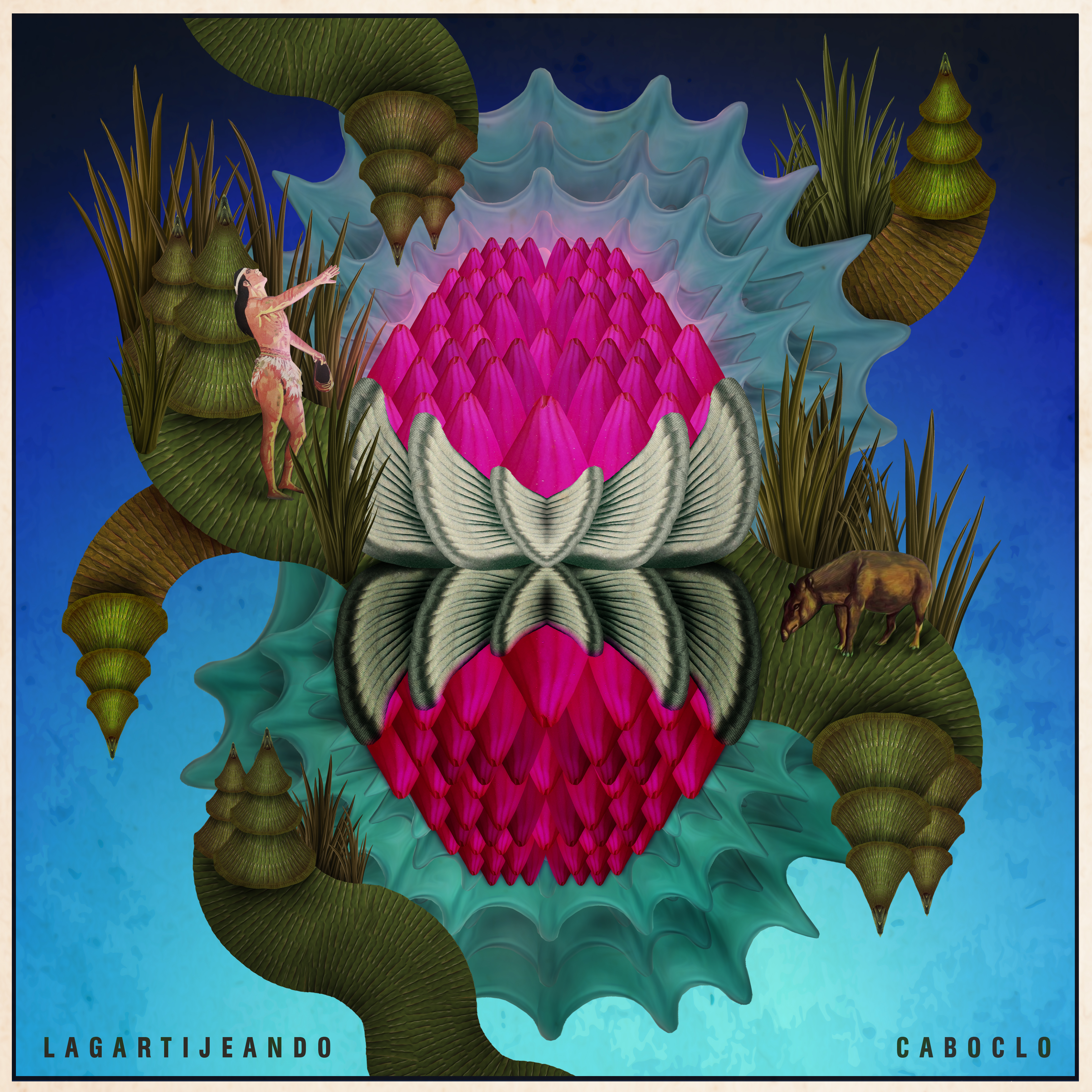 Lagartijeando - Caboclo EP
The fourth release from Bogota-Berlin based Big In Japan (a label setup by former Ninja Tune employees Seb Jenkins and Liam Nolan) comes from Argentina producer Mati Zundel aka Lagartijeando.
Lagartijeando is synonymous with pushing the contemporary Alt-Latin electronic scene forwards along with his contemporaries Nicola Cruz, Cancha Via Circuito and El Buho. Strongly influenced by his travels through Latin America, Mati's signature psychedelic electronic tracks blend everything from traditional folk from the Bolivian alti-plano to the jungle beats of Brazil.
Since signing to ZZK records (Nicola Cruz, Cancha Via Circuito) in 2009 he has gone on to release on Waxploitation (Gnarles Barkley, Dangermouse) and Wonderwheel Recordings (Nickodemus, El Buho) where his latest album entered the Bandcamp Top 100 albums of 2017. Renowned for beautiful textures and layers in his production work, Mati has garnered support from the likes of The Fader, Remezcla, KCRW, NPR and many others.
Kicking off the proceedings in 2018 for Big in Japan, Mati delivers something special by turning his focus to Brazil for the 'Caboclo EP'.
Caboclo is Portuguese for a person with mixed indigenous Brazilian and European ancestry. The three track EP meshes Afro-Brazilian rhythms with Chacarera (traditional Argentinean folk music), and house beats. The EP is a musical representation of Caboclo and the cultural changes taking place throughout Brazil and Latin America.
On the opener, 'El Malon Del Gaucho Molina', Lagartijeando flips the traditional upbeat Brazilian rhythm, blending it with Chacarera to produce a down-tempo dreamscape to get lost in. 'Malandro De Boa' picks up the pace with Brazilian percussion and a rambling house beat that has been moving dance floors wherever Mati plays in South America. The closing track, 'Caboclo', blends classic Brazilian guitar with a house beat that will transport you straight to the beaches of Rio.
A celebration of the changing cultures and sounds of Latin America, 'Caboclo' is an EP rich in texture and influences where each listen brings something new.
To celebrate the release, Big In Japan are offering a free exclusive and limited edition club mix (inspired by the sounds of Brazil) by Lagartijeando on cassette. The mix is only available via the Big In Japan Bandcamp when pre-ordering the 'Caboclo EP' (while limited stocks last).
Lagartijeando's 'Coboclo EP' is out now on Big In Japan,