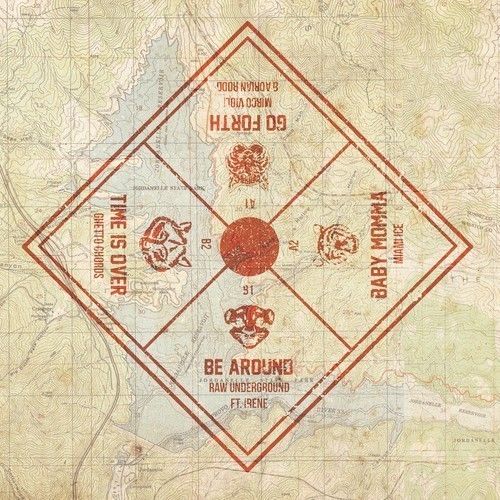 Cahoots Vol.1 EP
The debut offering from Cahoots Records features tracks from Miami Ice, Raw Underground, Ghetto Chords, Mirco Violi & Adrian Rodd. With Volume One, the New York based imprint compiles innovative works from artists that encompass the eclectic sounds of underground house music.
With previous collaborations on Catwash and Act Natural, Italy's Mirco Violi teams up with Spain's Adrian Rodd to kick off the Cahoots expedition with Go forth, a darker, yet club friendly chugger with rolling acid bass, melodic chords and spoken word vocals. Slowing things down on an old school disco tip is Miami Ice with Baby momma, a true pimp's anthem with a retro swagger and deep disco vibe. This young talent from Germany has released high caliber tracks on labels like Lost My Dog and BEEF Records. Baby momma makes perfect for an opening or throw-back set.
The next contribution to the Cahoots camp comes from Raw Underground with Be around, a jacking, house bomb that satisfies with the soulful vocals of Irene. Similar to their previous productions on Underground Source and Cosmic Disco Records, Be around blends the Dutch duo's signature raw and funky sounds with bass-heavy grooves guaranteed to move any dancefloor. Cahoots Volume One finishes strong with Time is over by Ghetto Chords. Drawing inspiration from jazz, soul and funk fuses dusty classic house sounds and a powerful female vocal. Under his Eigenwijs moniker, Ghetto Chords has tracks out on Raw Printz.