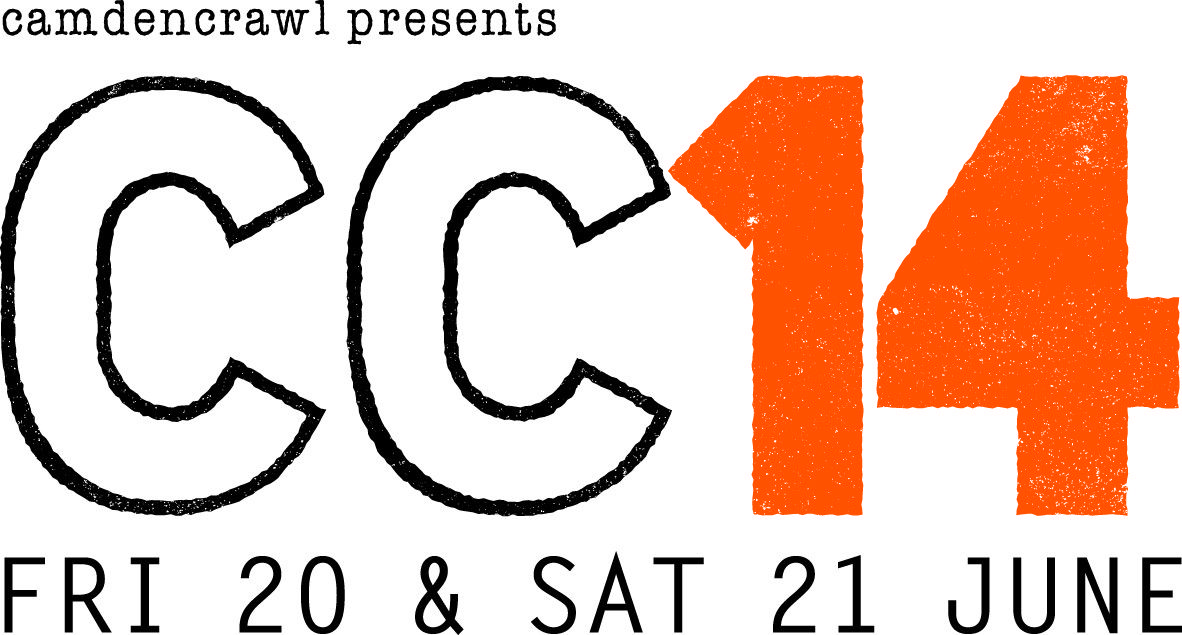 Camden Crawl Announces Further Lineup Additions
Reflected in this month's exciting new lineup additions is #CC14's diverse selection of talent; from acclaimed guitar-driven acts Arrows of Love and Paws, to the crew of bass and techno purveyors including Mumdance and Livity Sound.
This summer, the multi-award winning festival is back after an extended break, bringing a brilliantly varied and colourful roster to Camden on Friday 20th and Saturday 21st June.
New lineup announcements:
On an electronic tip, CC14 are proud to announce new headliner, Orbital's Phil Hartnoll. Perennial tastemakers Dummy will also be presenting an array of innovative talent; with a Wire record of the year under her belt, Hyperdub darling, Laurel Halo, Keysound signing E.M.M.A and her unique mix of 8-bit synths, futuristic rhythms and unexpected melody, Greek-born producer and percussive dance experimentalist, Larry Gus (DFA) and West London beatmaker and new Mad Decent signee Cadenza.
Another Mad Decent act, Mumdance has been added to Last FM's bill, and is sure to be a must-see, combining UK club sensibilities with global sounds such as kuduro, funk carioca, tribal gurachero, soca, batucada carnival music and gagaku. Bass trio, Livity Sound will also bring their futuristic forms of techno, grime and jungle rooted in Bristol's rich soundsystem heritage to Crack Magazine's stage.
Meanwhile, on a more experimental tip, we have the euphoric sounds of Manchester's D/R/U/G/S, The Physics House Band set to dazzle audiences with their jazz and post-rock infused psychedelia, along with Bella Union's shimmering Great Yteve who join the Bird on the Wire stage at Camden Town Brewery.
In addition, synth fans will undoubtedly be thrilled with what's on offer at the festival, with swoonsome, hotly tipped newcomers Rainer joining the likes of already confirmed new wave legends, ABC and Hot Chip's Alexis Taylor, who will be playing material from his much anticipated sophomore record "Await Barbarians".
Championing lo-fi for the event, new additions include the dark, dangerous and gloriously chaotic, Arrows of Love on the 1-2-3-4 stage, no-prisoners punk heros Paws playing for Drowned in Sound, thunderous krautrockers, Traams and pitted as one of the most bombastic and viscous British live acts around, Bad for Lazarus for Rocklands. Fans of this kind of aural attack can also enjoy previously announced acts such as Atari Teenage Riot and Yuck.
Artists like progressive psychedelic folk four-piece, Wolf People (now added to Artrocker's lineup) and melancholy and timeless We are Catchers (who has his London exclusive on the Rough Trade stage) join the folk camp of performers this year along with the likes of Jeffrey Lewis & The Jrams.
www.thecamdencrawl.com