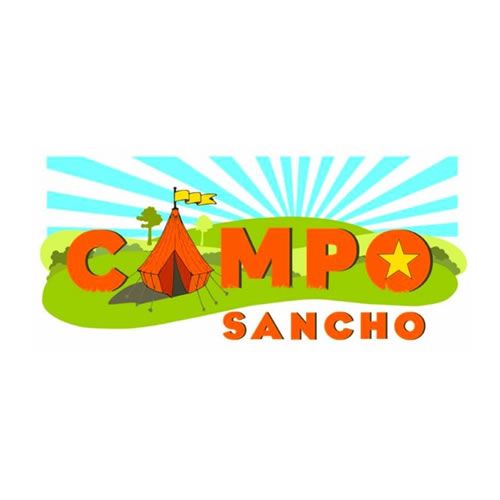 Campo Sancho add The Revenge & Ray Mang to the festival line up
For two decades Sancho Panza rocked the largest street party in the UK, The Notting Hill Carnival weekend during August bank holiday, at their much loved permanent home on Middle Row W10. For the thousands who traveled from all over the world, to make their special music pilgrimage, the Sancho Panza renowned street party WAS the Carnival. Now that their much respected W10 corner spot no longer features on the notorious bank holiday annual event in West London… Where to get your Sancho fix? The answer is Campo Sancho…. The brand new family event sees the Carnival kings of Notting Hill return after two year's hiatus, to a never-before used oasis in the beautiful countryside of Hertfordshire. Here, the magic will reignite at country row, with straw bales and lots of lovingly crafted decor for which the house party veterans are known.
Sancho Panza are very proud and excited to announce the final additions to their debut festival Campo Sancho. The Revenge and Ray Mang who will join the likes of Crazy P, Faze Action, Pete Herbert, Stuart Patterson. Reverso 68 in the countryside completes the three day festival program. The Revenge DJ, producer, remixer is from Scotland known for his show stopping disco and house re-edits, has collaborated reworked and remixed some of the finest tunes, proving that this disco deviant understands the past but embraces the future. Graeme Clarke also known for his forward thinking productions and versatility as a DJ, has ensured him a place as one of the leading names in dance music over recent years. Ray Mang from the Uk is a DJ, producer, remixer and all round studio boffin, founder and owner of Mangled. Definitely not a new boy on the Disco Dance scene but this prolific artist has stella contributions firmly under his boogie, disco, house belt. Mang continues to tour across the globe to Asia and Japan, mixing dance music from the last 40 years with more recent disco, cosmic, balearic, house and some of his own forthcoming productions have been setting dance floors alight.
Campo Sancho full music line up; Live performances will be from Crazy P Sound System and Faze Action. DJ sets from Matt Brown and Jimmy K Tel (Sancho Panza), The Revenge, Pete Herbert, Stuart Patterson, Ray Mang, Size Doesn't Matter's Mr Shiver and Si Kurrage, Eren, Freddy Love, Rootikal, Michael Cook, Reverso 68, Jason Bacon, DJ Anouck, Junior Richards, Toby C and Disco Dave.
The festival will comprise of a traditional wood and canvas marquee, which hosts a wooden poled canvas bar tent , lounge and disco with no music sound clash. The intimate affair will also feature lots of family entertainment including crafty workshops and face painting, a farmer's market, locally sourced organic food, ales, cocktails and boutique camping from Karma Canvas. Less than an hour's drive from North London. FB Event; https://www.facebook.com/events/1667690746826148/ Limited Kids Tickets available & more info here https://sanchopanza.eventcube.io/events/3505/campo-sancho/