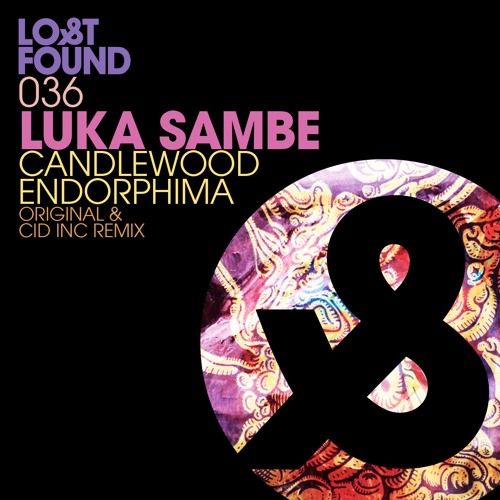 Luke Sambe - Candlewood / Endorphima
Luka Sambe leads you to the sunshine, to the percussion, to the positive vibe of House music, this is his story. And with releases on Mesmeric, Perspectives Digital and Particles, he's been busy creating his own warm brand of musical goodness.
The lead track 'Candlewood' is an emotive blanket of warmth, cuddling you in, while a tripped out edge adds a sophisticated tinge to this magical gem.
Picking up the pace with 'Endorphima', this driving gem fuses tough yet funky percussive and groove with tinkling melodic layers, whilst being pushed along by a top-line that gels everything together wonderfully. We reach the climatic breakdown that is acertainly a bit of a moment for the dancefloor, sounding fresh, yet somehow familiar.
Cid Inc delivers the remix of 'Endorphima', adding a layer of restraint, yet still firmly ready to cause devastation. Subtleties are the key here, as the devil is certainly in the detail and we are treated to and uber cool reworking.