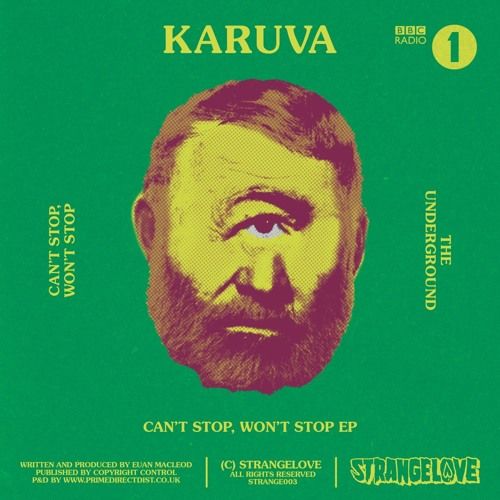 Karuva - Can't Stop, Won't Stop
'Can't Stop, Won't Stop' is the third release on Leo Johnson's newly formed Strangelove imprint that welcomes London-based DJ/producer Karuva to the evergrowing roster of talent, with nitro-fuelled beats, voodoo rhythm and healthy dose of Miami Bass.
Karuva's title cut 'Can't Stop, Won't Stop' features a fresh and charismatic rap vocal, an off-kilter drum and sub figure and sleazy rolling bass. With plenty of gusto for the late-night party this sure-fire disco wrecker is sure to leave the dancefloor in an absolute scramble. On the B-side 'The Underground' offers a slightly more rhythmic funk to its counterpart, on a tightly tuned Miami 808 flex – infectiously good energy! An essential disc.