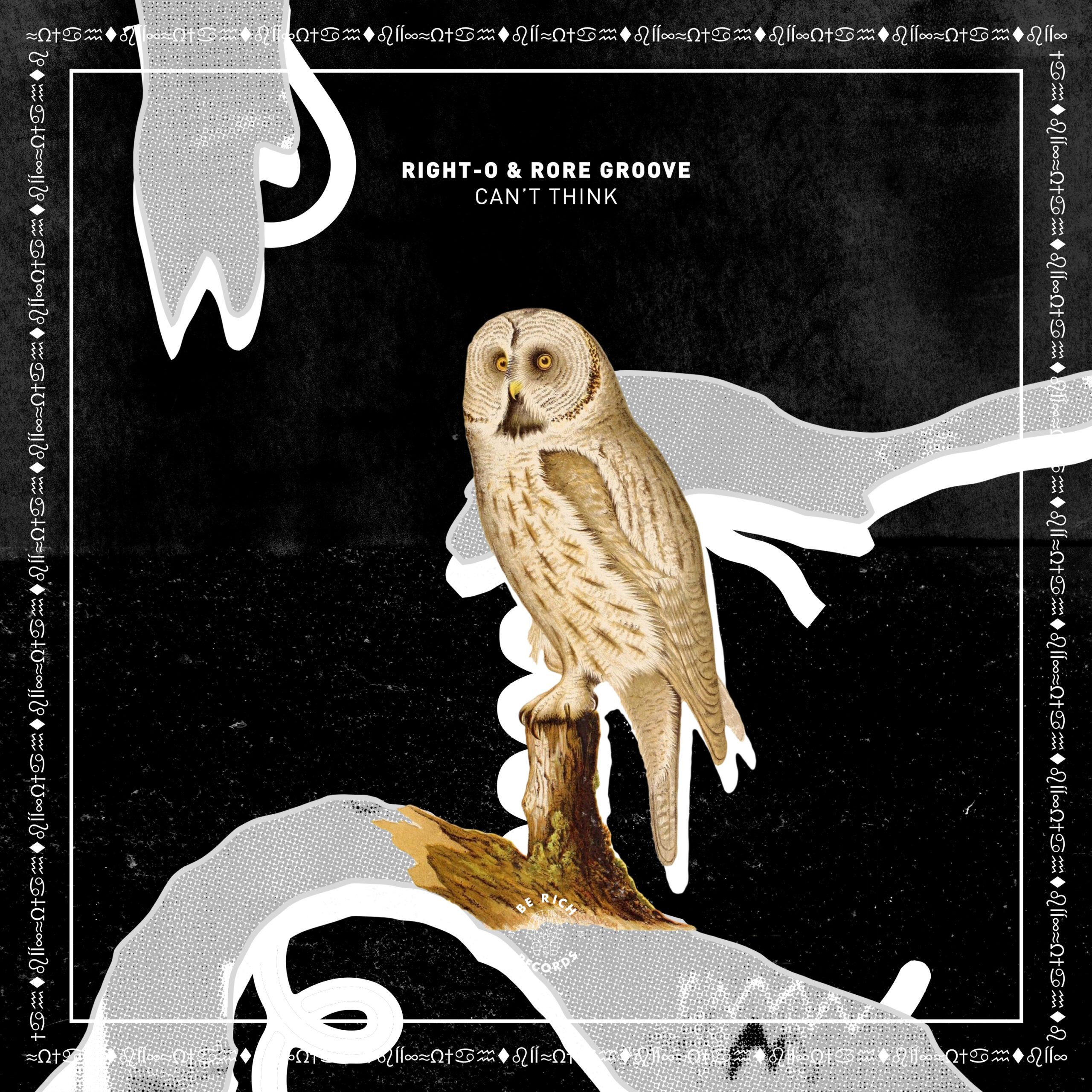 Right-O & Rore Groove - Can't Think
Two of Australia's fastest rising artists within the ever-burgeoning tech house scene have joined forces for a slick, vocal-infused tech-house cut on Be Rich Records. Raising the bar with each release, Right-O and Rore Groove prepare to cause maximum impact on the dancefloor and beyond with new single Can't Think.
Demonstrating all the hallmarks of an iconic dance track, Can't Think shows off the pair's masterful production skills and musical prowess. Weaving soulful, sultry vocals with warm, harmonically rich chords before giving way to undulating bass lines and razor-sharp beats Can't Think is a versatile club track as catchy as it is packed with club-dynamite.
Melbourne's Right-O AKA Anthony Agostino is a name firmly on the ascent. His 2017 single Skyfall comfortably smashed 1 million streams on Spotify while his music has broken the Australian Viral Top 50, not to mention the US Itunes Chart. Add to this the creation of his own creative agency, Cartel Management Australia, and Right-O's road to international success becomes all the more obvious. Brisbane's Rore Groove AKA Thomas Morrey is a fellow Australian whose no-holds-barred approach to producing and DJing has carved him out as one of the most exciting up and coming producers on the Aussie scene.
Right-O and Rore Groove prove themselves as a formidable production duo with their colossal new single Can't Think.
Can't Think is out now via Be Rich Records.