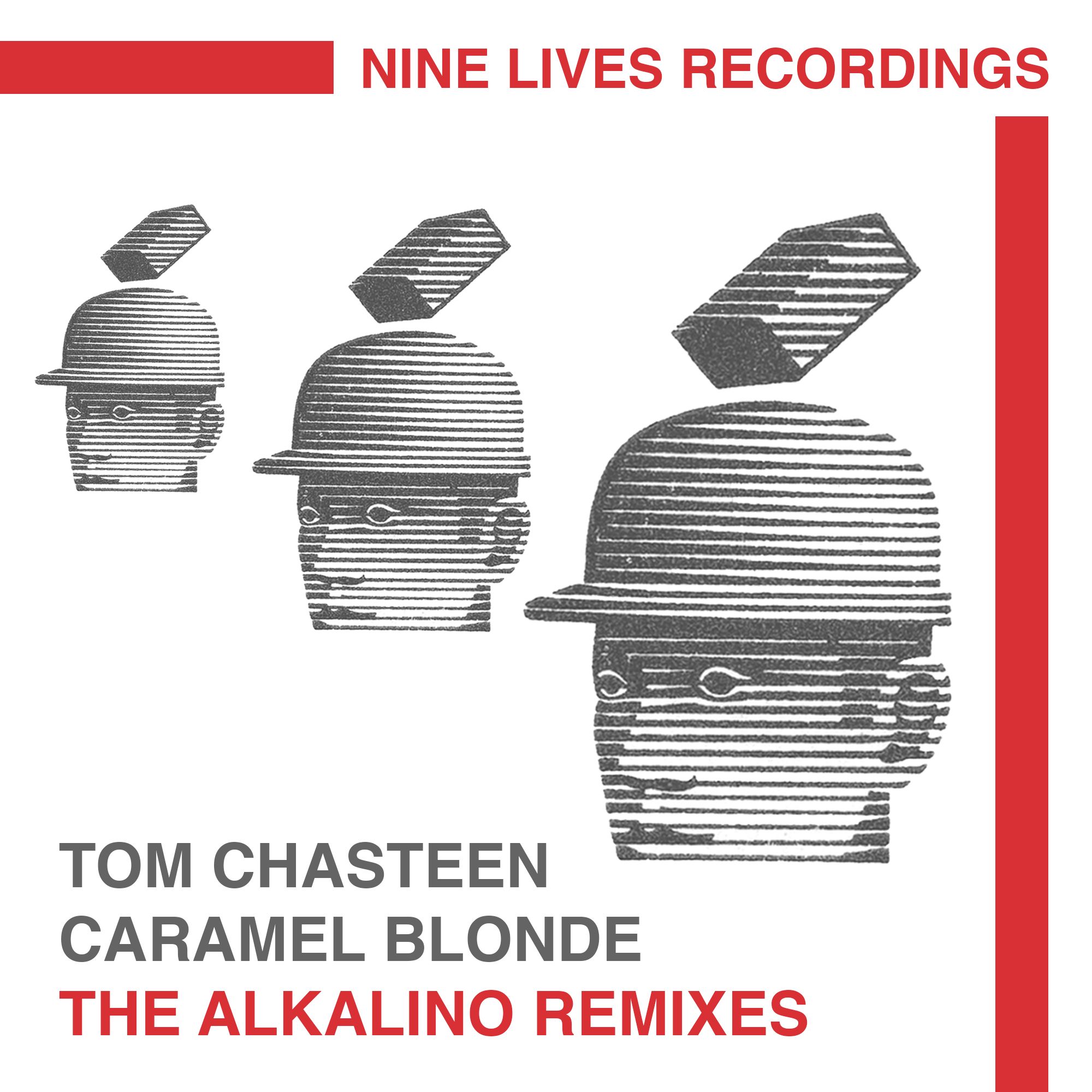 Tom Chasteen - Caramel Blonde – Alkalino remixes
Nine Lives Recordings continues to impress with its first few releases and this time looks to Alkalino to remix Tom Chasteen in fine style.
Tom Chasteen is an accomplished producer who helped define the West Coast sound as it was being developed. He was formerly one half of Tranquility Bass and sometimes produced under the moniker High Lonesome Sound System as well as running the seminal Exist Dance label. Here he gets remixed by Alkalino, a Lisbon born, Munich based veteran whose disco sound has seen him play all over the world, exclusively release numerous albums on Audaz and serve up singles on labels like Home Breaking and KAT.
There is a funny story about how this release came together. Says the Nine Lives label boss, "'Caramel Blonde' originally came out about 15 years ago in a low-key release. Tom recorded it to DAT and there weren't any stems available. I bought a vinyl copy from Discogs and then sent it over to an engineer, who then converted it to digital WAV. From that, Alkalino created two edits." And here we are presented with them, and find each mix emphasising a different aspect of the track.
The brilliant 'Good Vibes Remake' centres around the melody and makes for a sensuous seven minute deep house track that is mid tempo and romantic. The drums are warm and gooey, the colours are cosmic and the lush chords really speak to your heart as the whole thing encourages you to kick back and get lost in the music.
Alkalino's second mix takes the chugging groove and draws it out for a few extra minutes of madness before dropping the melody making it certain to do damage to the dancefloor wherever it's dropped.
This latest Nine Lives release offers up two truly heartwarming, 'floor filling tracks that ooze real charm and soul.
Tracklist:
1. Caramel Blonde – Alkalino Good Vibes Remake
2. Caramel Blonde – Alkalino Rework