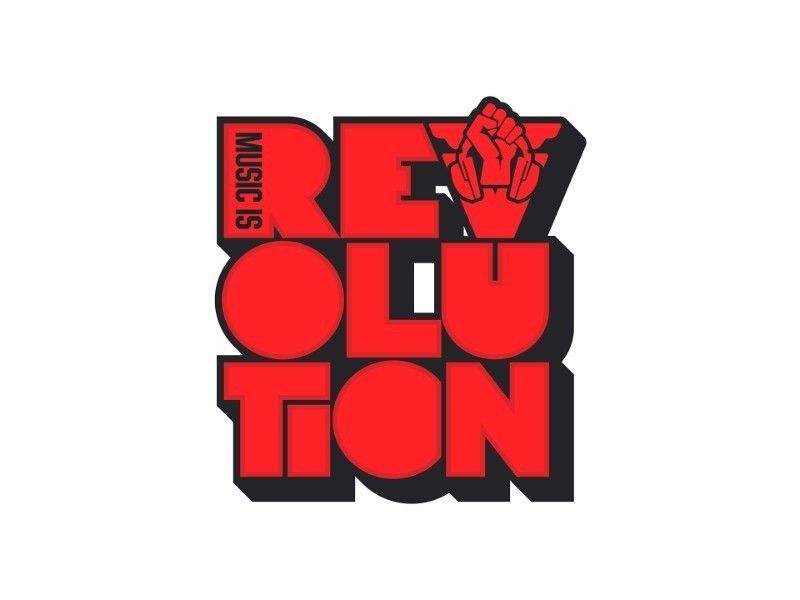 Carl Cox at Space Ibiza – ALL 5 ROOMS line up
Earlier this year, one of Ibiza's biggest nights got even bigger as Carl Cox and Safehouse Management announced 'Music Is Revolution' at Space, Ibiza, with a host of new changes including two additional nights for summer 2014.
Since then, Carl and his team have worked hard on bringing you this season's mouth-watering line-ups which we can now reveal will be accompanied by a myriad of activities taking place on Space's much loved Sunset Terrace, open from 8pm every Tuesday. This will include Ibiza Sonica Radio broadcasting exclusive alternative sunset sets from some of Carl's headliners such as DJ Sneak, Guti, Hot Since 82, MK, Uner, UMEK, Yousef and Carl himself.
Plus the acclaimed Future Disco will be returning to join Carl for the 5th year running, with three exclusive dates across the summer. All three events will feature the trademark Future Disco sounds with a journey through house and disco, from three very different but equally brilliant headline DJs in the form of the consistently wonderful Kim Ann Foxman, Konstantine Sibold, for his only Ibiza date this summer and legendary Future Disco favourite Mario Basanov. All alongside label boss Sean Brosnan.
But that's not all, as respected dance brands such as Float Your Boat, Ibiza Spotlight, Local Heroes, Reach Up and Shhh Ibiza are set to ignite Space's Premier Etage and El Salon to complete the season.
As one of the busiest, most talked about, and successful parties in Ibiza, Carl's nights at Space are synonymous with world-class DJ talent and, by the look of the line-ups that have been confirmed for the season, continues to remain at the forefront of forward thinking.
Cosgrave and Carl say "We are really honoured to have so many well-respected and legendary DJs playing for us this season. We believe our consistently strong line-ups have played a big part in our long lasting success on the Island as we have become a party that people trust and know will deliver."
In addition to the stellar line-up revelations, as previously announced, Carl will be opening the season with a mammoth not-to-be-missed 10-hour musical marathon. "It just had to be done and where else to do it than at our opening night at Space," says Carl. "I'm going to dig deep and take everyone on a real journey through Techno and beyond. It's going to be an unforgettable season – bring it on!"
Tickets are available now direct from www.carlcoxtickets.com
www.carlcoxatspace.com
www.carlcox.com
www.safehousemanagement.com
COMPLETE 2014 LINE UP:
JUNE 24TH
DISCOTECA
CARL COX (10 HOUR SET)
COVERED TERRACE
DANNY TENAGLIA, UNER
SUNSET TERRACE: IBIZA SONICA PRESENTS
UNER (SUNSET SET), IGOR MARIJUAN, AFTER MIDNIGHT – DJ CALLUM
PREMIER ETAGE: LOCAL HEROES PRESENTS
HOFER66, DAVID MORENO
EL SALON: REACH UP PRESENTS
NICK HALKES, CRISSY KYBOSH, ANDY BAILEY
JULY 1ST
DISCOTECA:
CARL COX, DYED SOUNDOROM, TANIA VULCANO
COVERED TERRACE:
LAURENT GARNIER (IBIZA EXCLUSIVE), YOUSEF
SUNSET TERRACE: IBIZA SONICA PRESENTS
YOUSEF (SUNSET SET), IGOR MARIJUAN, AFTER MIDNIGHT – ANDY BAXTER
PREMIER ETAGE: SHHH IBIZA PRESENTS
QUINI7, EÓIN SMYTH
EL SALON: DIGITAL GROOVE PRESENTS
ILLYUS & BARRIENTOS, TONY MORAN, DEREK MCNEE, MIKEY DUNCAN,
ANDY REASIDE
JULY 8TH
DISCOTECA:
CARL COX, ADAM BEYER, UMEK
COVERED TERRACE:
FRITZ KALKBRENNER, JUST BE (BUSHWACKA!), OLIVER MOON
SUNSET TERRACE: FUTURE DISCO PRESENTS
KIM ANN FOXMAN, SEAN BROSNAN, AFTER MIDNIGHT – SEAN HUGHES
PREMIER ETAGE: SHHH IBIZA PRESENTS
ANDY BAXTER (VINYL)
ALEX WOLFENDEN (VINYL)
EL SALON: LUCKY LIFE PRESENTS
BEN FHURST, HEATH HOLME, RUFUS WHITE, EL PHONIX, SPECIAL GUEST TBA
JULY 15TH
DISCOTECA:
CARL COX, PAN-POT, MANO LE TOUGH
COVERED TERRACE:
TODD TERRY, RUDIMENTAL (DJ SET), CHARLIE HEDGES
SUNSET TERRACE: IBIZA SONICA PRESENTS
CARL COX (SUNSET SET), IGOR MARIJUAN, AFTER MIDNIGHT – DJ CALLUM
PREMIER ETAGE: FLOAT YOUR BOAT PRESENTS
SAM GRAHAM & ANDREA DE NIRO
EL SALON: LOCAL HEROES PRESENTS
HOFER66, KARLOS SENSE
JULY 22ND
DISCOTECA:
CARL COX, MARCO CAROLA, HECTOR
COVERED TERRACE:
JULIO BASHMORE, ART DEPARTMENT, CATZ 'N DOGZ
SUNSET TERRACE: FUTURE DISCO PRESENTS
KONSTANTIN SIBOLD, SEAN BROSNAN, AFTER MIDNIGHT – MARCO LOCO
PREMIER ETAGE: LUCKY LIFE PRESENTS
TREVOR O'NEIL, DAVID MINNS (SO CALLED SCUMBAGS), KABODAH, OCDEEP, SPECIAL GUEST TBA
EL SALON: DIGITAL GROOVE PRESENTS
TONY MORAN, DEL MCGEE, MIKEY DUNCAN, GIOVANNI FERRI
JULY 29TH – CARL'S BIRTHDAY
DISCOTECA:
CARL COX, HEIDI, JON RUNDELL
COVERED TERRACE:
MASTERS AT WORK, NIC FANCIULLI
SUNSET TERRACE: IBIZA SONICA PRESENTS
VERY SPECIAL GUEST, IGOR MARIJUAN, AFTER MIDNIGHT – MO'FUNK
PREMIER ETAGE:
DJ CALLUM & FRIENDS
EL SALON: GLOBAL RADIO PRESENTS
TONI MORENO, DAVID MORENO
AUGUST 05TH
DISCOTECA:
CARL COX, DEETRON, MARCO BAILEY
COVERED TERRACE:
GREEN VELVET, HOT SINCE 82, YOUSEF
SUNSET TERRACE: IBIZA SONICA PRESENTS
HOT SINCE 82 (SUNSET SET), IGOR MARIJUAN
PREMIER ETAGE: TANTRA PRESENTS
THANK GOD WE ARE REBELS
EL SALON: LOCAL HEROES PRESENTS
HOFER66, IBAN MANDOZA
AUGUST 12TH
DISCOTECA:
CARL COX, STEVE RACHMAD, EATS EVERYTHING
COVERED TERRACE:
FATBOY SLIM, UMEK, STEFANO NOFERINI
SUNSET TERRACE: IBIZA SONICA PRESENTS
CARL COX (SUNSET SET), IGOR MARIJUAN, AFTER MIDNIGHT – SEAN HUGHES
PREMIER ETAGE: FLOAT YOUR BOAT PRESENTS
MARCO LOCO, CLARA DA COSTA
EL SALON: SHHH IBIZA PRESENTS
KEN FAN, ANDY BAXTER
AUGUST 19TH
DISCOTECA:
CARL COX, NICOLE MOUDABER, PACO OSUNA
COVERED TERRACE:
MK, MONIKA KRUSE, GUY J
SUNSET TERRACE: IBIZA SONICA PRESENTS
MK (SUNSET SET), IGOR MARIJUAN, AFTER MIDNIGHT – MARCO LOCO
PREMIER ETAGE:
BRIAN BEEZWAX & MR BISTOW
EL SALON: IBIZA SPOTLIGHT PRESENTS – LINEUP TBA
AUGUST 26TH
DISCOTECA:
CARL COX, JOSEPH CAPRIATI, LUCCA
COVERED TERRACE:
DAVIDE SQUILLACE, GUTI (LIVE), ELIO RISO
SUNSET TERRACE: IBIZA SONICA PRESENTS
GUTI (SUNSET SET), IGOR MARIJUAN, AFTER MIDNIGHT – DJ CALLUM
PREMIER ETAGE: LOCAL HEROES PRESENTS
HOFER66, LENNY IBIZARRE, ARISTOFREEKS (LIVE)
EL SALON: ELECTRONIQUE PRESENTS
CARLOS SANCHEZ, BIBI, A.S.S.H, THABO GETSOME & RENSKY
SEPTEMBER 02ND
DISCOTECA:
LUCIANO, CASSY, MIRKO LOKO, GIANNI CALLIPARI
COVERED TERRACE:
NICOLE MOUDABER, THE MARTINEZ BROTHERS, ARGY
SUNSET TERRACE: FUTURE DISCO PRESENTS
MARIO BASANOV, SEAN BROSNAN, AFTER MIDNIGHT – ANDY BAXTER
PREMIER ETAGE: DROP THE MUSTARD & AWAKEN IBIZA
ED NORRIS, OLI HACKETT, SAM GRAHAM
EL SALON: IBIZA SPOTLIGHT PRESENTS MUSIC FOR DREAMS
KENNETH BAGER, COMPETITION WINNER
SEPTEMBER 9TH
DISCOTECA:
CARL COX, ADAM BEYER, MATTHIAS TANZMANN
COVERED TERRACE: 1605 PRESENTS
UMEK, SÉBASTIEN LÉGER, UTO KAREM
SUNSET TERRACE: IBIZA SONICA PRESENTS
UMEK (SUNSET SET), IGOR MARIJUAN, AFTER MIDNIGHT – MO'FUNK
PREMIER ETAGE: FLOAT YOUR BOAT PRESENTS
LINEUP TBA
EL SALON: ELECTRONIQUE PRESENTS
CARLOS SANCHEZ, BIBI, A.S.S.H, THABO GETSOME & RENSKY
SEPTEMBER 16TH
DISCOTECA:
CARL COX, BEN SIMS, JON RUNDELL
COVERED TERRACE: 20 YEARS OF OVUM PRESENTS
JOSH WINK, BEN KLOCK, KINK (LIVE)
SUNSET TERRACE: IBIZA SONICA PRESENTS
CARL COX (SUNSET SET), IGOR MARIJUAN, AFTER MIDNIGHT – DJ CALLUM
PREMIER ETAGE: TANTRA PRESENTS
THANK GOD WE ARE REBELS, EL SALON: LOCAL HEROES PRESENTS, HOFER66, EVA PACIFICO
SEPTEMBER 23RD
DISCOTECA:
CARL COX, LOCO DICE, tINI
COVERED TERRACE:
DJ SNEAK, YOUSEF, JUST BE (BUSHWACKA!)
SUNSET TERRACE: IBIZA SONICA PRESENTS
DJ SNEAK (SUNSET SET), IGOR MARIJUAN, AFTER MIDNIGHT- ANDY BAXTER
PREMIER ETAGE: LOCAL HEROES PRESENTS
HOFER66, CLARA DEL COSTA
EL SALON: SHHH IBIZA PRESENTS
QUINI7, EÓIN SMYTH