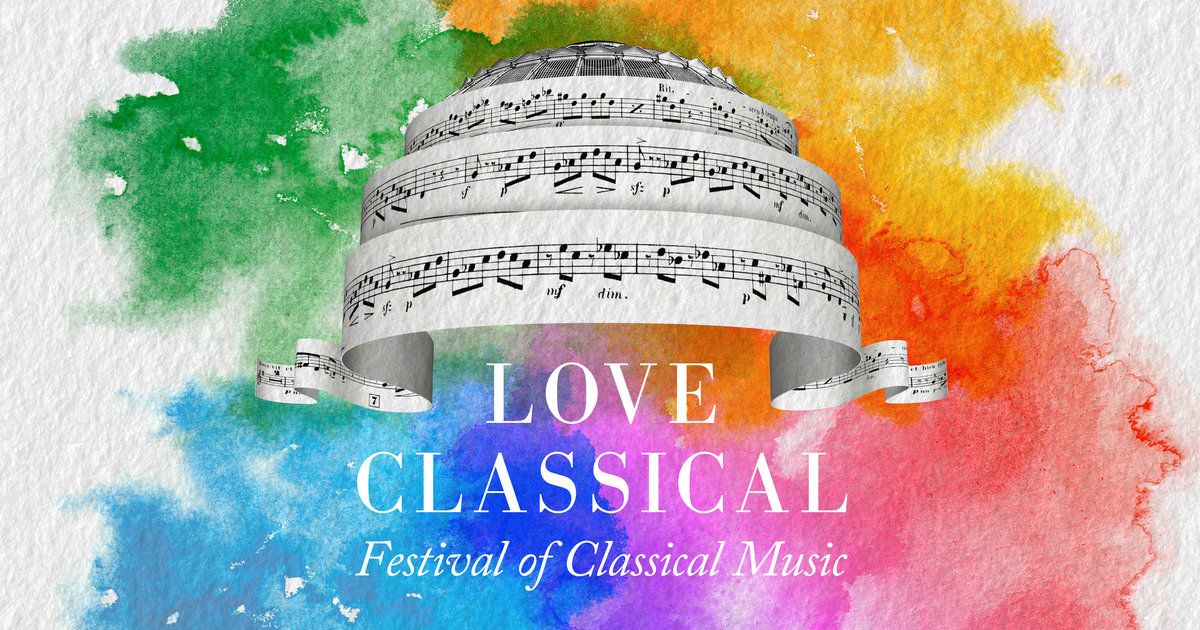 Carl Craig, Clark and Jess Gillam to headline Love Classical 2019
Carl Craig and the Chineke! Orchestra will headline next year's Love Classical festival at the Royal Albert Hall, alongside a showcase for up-and-coming performers and the world premiere of Bach Evolution, featuring acclaimed Deutsche Grammophon artists.
The special one-off collaboration between pioneering electronic composer Craig and Britain's first majority BME orchestra will include a live presentation of his 2017 album, Versus – as well as a greatest hits set.
Rising Stars of Classical, meanwhile, will present a new generation of classical talents, including saxophonist Jess Gillam, on the world's most famous stage – all backed by the Royal Philharmonic Orchestra – before Clark is joined by Deutsche Grammophon artists Peter Gregson and Víkingur Ólafsson for Bach Evolution, in which electronic performers and other cutting-edge talents reinvent the composer's work for a new audience, alongside more traditional performance.
In addition to the return of the Hall's sell-out classical show for kids, My Great Orchestral Adventure, there will also be more than 20 intimate performances in the venue's smaller spaces from 21 April to 31 May, including further family events and late-night contemporary classical concerts.
Lucy Noble, Artistic Director at the Royal Albert Hall, said: "The line-up for our 2019 Love Classical festival is incredibly exciting, crossing genres while drawing together some of the freshest, most distinctive and original voices in classical music for an incredible week of shows.
"From Carl Craig and Chineke! to Jessica Gillam and Clark, these concerts underline our commitment to going beyond the obvious – creating unforgettable events that astound, intoxicate and thrill, while bringing new and younger audiences to our historic venue.
"We're also proud to showcase a new generation of classical performers through the Rising Stars of Classical show. The Hall has long supported young musicians through our Education & Outreach programme, and we're delighted to be able to inject new and vibrant life into beloved music, while spotlighting the major stars of tomorrow."
A creative visionary, world-class DJ and ambassador for his native Detroit, Grammy-nominated composer Carl Craig is renowned for his groundbreaking approach to electronic music. The concert in April will be his first collaboration with theChineke! Orchestra, which was established in 2015 to provide opportunities for young Black and Minority Ethnic (BME) classical musicians in the UK and beyond.
As Europe's first majority-BME orchestra, Chineke! perform standard orchestral repertoire along with the works of BME composers past and present.
Rising Stars of Classical will feature some of the finest upcoming talent in the genre, including soprano Lauren Fagan, guitarist Sean Shibe and saxophonist Jess Gillam. The repertoire will include operatic arias, the 'Aranjuez' guitar concerto, and new music written for Last Night of the Proms star Jessica Gillam. Bringing all of these young stars together under one baton is yet another rising star; conductor Jamie Phillips.
Clark will take centre-stage in Bach Evolution, alongside young British composer Peter Gregson and rising piano star Víkingur Ólafsson. The show is the final event of a curated global programme of activities to celebrate Deutsche Grammophon's 120th anniversary, reworking the oeuvres of great classical composers and following the huge success of Max Richter's Vivaldi Recomposed. It will see the world premiere of Gregson's transformation of the Bach cello works, while Clark presents a new electronic work inspired by the German composer.
Gregson said: "I am so excited to make my Royal Albert Hall debut in May 2019, sharing my new album Bach: The Cello Suites Recomposed. It's a privilege to be able to bring my music to this iconic stage in the city in which I live, and to be a part of Deutsche Grammophon's 120th anniversary celebrations."
Events in the smaller spaces include a series of lunchtime recitals in collaboration with YCAT, featuring up-and-coming, cutting edge classical artists Jonian-Ilias Kadesha, Jamal Aliyev and Jâms Coleman, Timothy Ridout, and Tabea Debus and Paula Chateauneuf. Meanwhile, Love Classical Lates in the Elgar Room will feature classically-trained musicians pushing the boundaries of the genre, including Russian neo-classical composer Kirill Richter and Berlin-based 6 Music favourite Tom Adams.
Tickets are on sale on Friday at 9am from www.royalalberthall.com. Further shows in the Love Classical 2019 season will be announced soon.