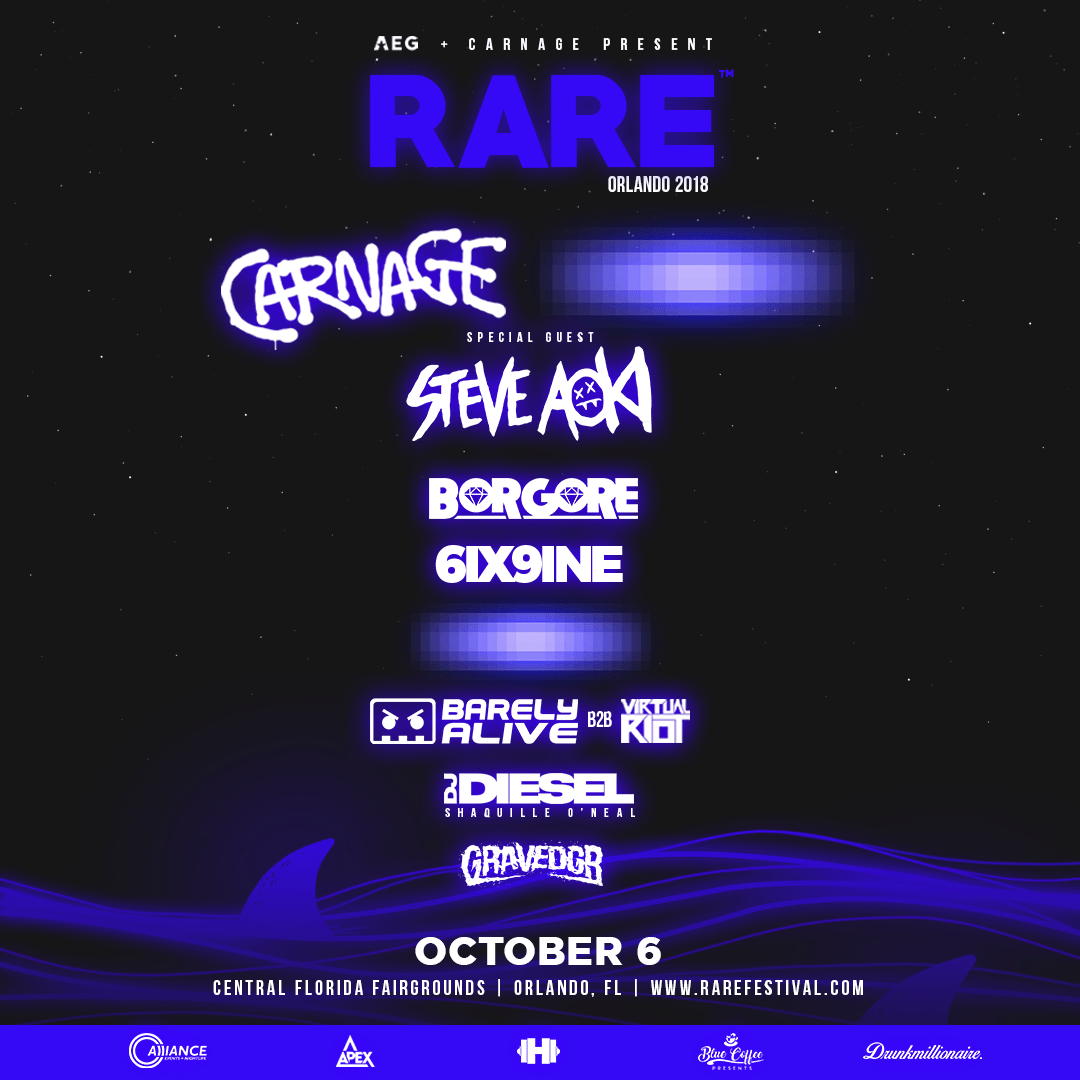 Carnage reveals stacked lineup for RARE Festival
International DJ and producer Carnage has unveiled the lineup for his upcoming RARE Festival, an annual one-day event that Carnage himself has been curating since 2015.
With the festival growing each year, 2018's edition will see the the Guatemalan-American joined by a host of the biggest names in electronic and hip hop music. Kicking off phase 1 of the lineup is "PLUR Genocide" collaborator Steve Aoki, who secured a spot in the top ten of last year's DJ Mag Top 100poll.
Dubstep heavyweight Borgore and rapper 6ix9ine will also be joining the proceedings in Orlando. VirtualRiot will perform a special b2b set with Barely Alive, with DJ Diesel (aka Shaquille O'Neal) and GRAVEDGR (Carnage's first Heavyweight Records signee) rounding off the stellar billing.
RARE will also include amusement rides, art installations, and unique on-site dining experiences for the gathered attendees. The festival will be held on October 6 at the Orlando Amphitheater in the Central Florida Fairgrounds.
The event follows the release of Carnage's recent album Battered, Bruised & Bloody, which spawned the Lil Pump collaboration "I Shyne". Tier 1 tickets are now available for purchase at https://rarefestival.com/