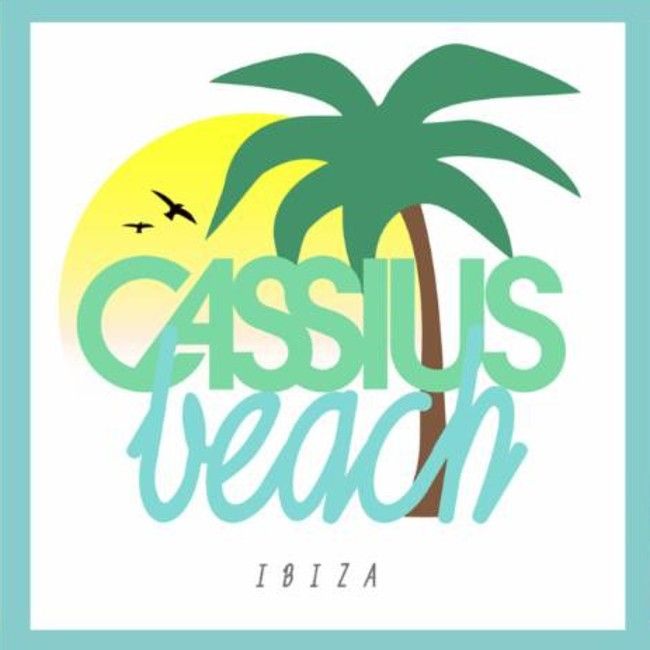 Cassius are throwing a FREE beach party in Ibiza this Thursday
One of the most prolific producer / DJ duos on the planet, Cassius, are throwing four free summer-time events on the beach in Ibiza, 'Cassius Beach'.

The French duo are planning the events at Sands in Playa D'en Bossa, beginning Thursday July 24, following on August 28th, September 11th, and with the final event on October 2nd.

Cassius will be in play and are inviting some very top-secret guests alongside, who will only be revealed the day before the party…

"It's a very, very simple plan. We are going to be playing real, pure house music for girls and boys on the beach. We are bringing a lot of vinyls from our collection and a one of our beloved vintage mixer.

We won't announce the guest DJs until the last minute, as we want to keep it a secret and because we love danger and to improvise – they will be DJs that we have discovered during the last summers…True DJs that's for sure

I think it's the last year we can do this genuinely because we've nearly finished our new record and it looks like a real good one . It's coming out next year, so This free underground house party on the beach is the right moment for us.

We wanna bring back what We use to love on this fantastic island that is Ibiza, simple good DJing and music to make you dance. No stress, feets in the sand, drink in the hand, head in the sky. Party is free. That's it."

Cassius Beach @ Sands Ibiza:
July 24th // August 28th // September 11th // October 2nd.