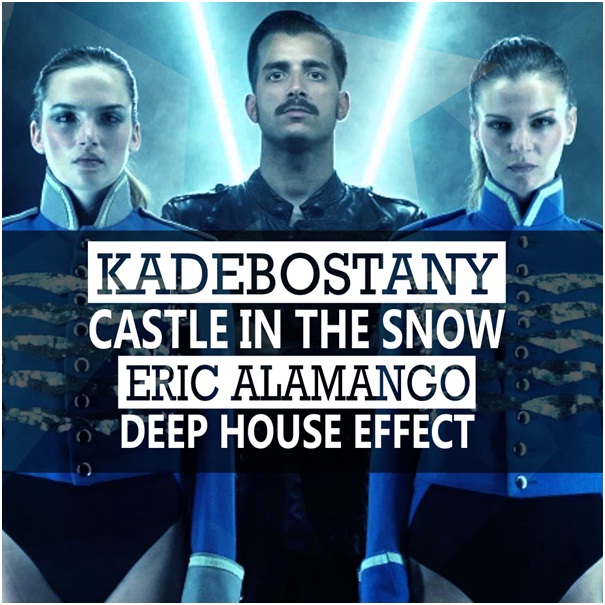 Kadebostany - Castle In The Snow (Eric Alamango Deep House Effect)
Cypriot DJ and producer, now UK based Eric Alamango is rapidly becoming one of the finest rising stars within the current Dance music scene. Having given up a career in Architecture to explore the world of electronic music, Eric has quickly established himself with top-notch projects like: 'No Goodbyes Remix', 'Blessed With Love' and '3 Points'. His remarkable work has also landed him deals with renowned labels such as: Captured Music and Freak Trix, in addition to gaining massive support from A-list names like: Roger Shah, Benny Benassi and Mike Shiver to name a few.
Having spent some time working as a ghost producer, Eric Alamango is now back with his own original material. Aside from keeping himself busy in the studio cooking up new releases, Eric is now offering a free remix for all his fans to enjoy. He's put his Deep House twist on Kadebostany's hit 'Castle In The Snow', adding another wonder to his growing list of quality productions.
Eric Alamango's newest production showcases his outstanding remixing skills, blessing Kadebostany's single with groovy, deep basses, captivating beats and catchy melodies. An infectious percussive rhythm kicks off this remix, later adding a subby bass-line for a Funky feel. The vocals are then unleashed into the mix, enhancing the melodic side of things, whilst building up towards the mesmerising chorus, characterised by groovy instrumentals and memorable vocals. Energy levels are then stripped away before a stellar breakdown creates anticipation for another much awaited chorus whilst heading towards a stylish ending.
'Castle In The Snow (Eric Alamango Deep House Effect)' is a sheer display of Eric Alamango's refined musical vision and unique sound. There is certainly much more yet to come from Eric Alamango, but in the meantime you can download and enjoy his fresh remix of Kadebostany's 'Castle In The Snow'.