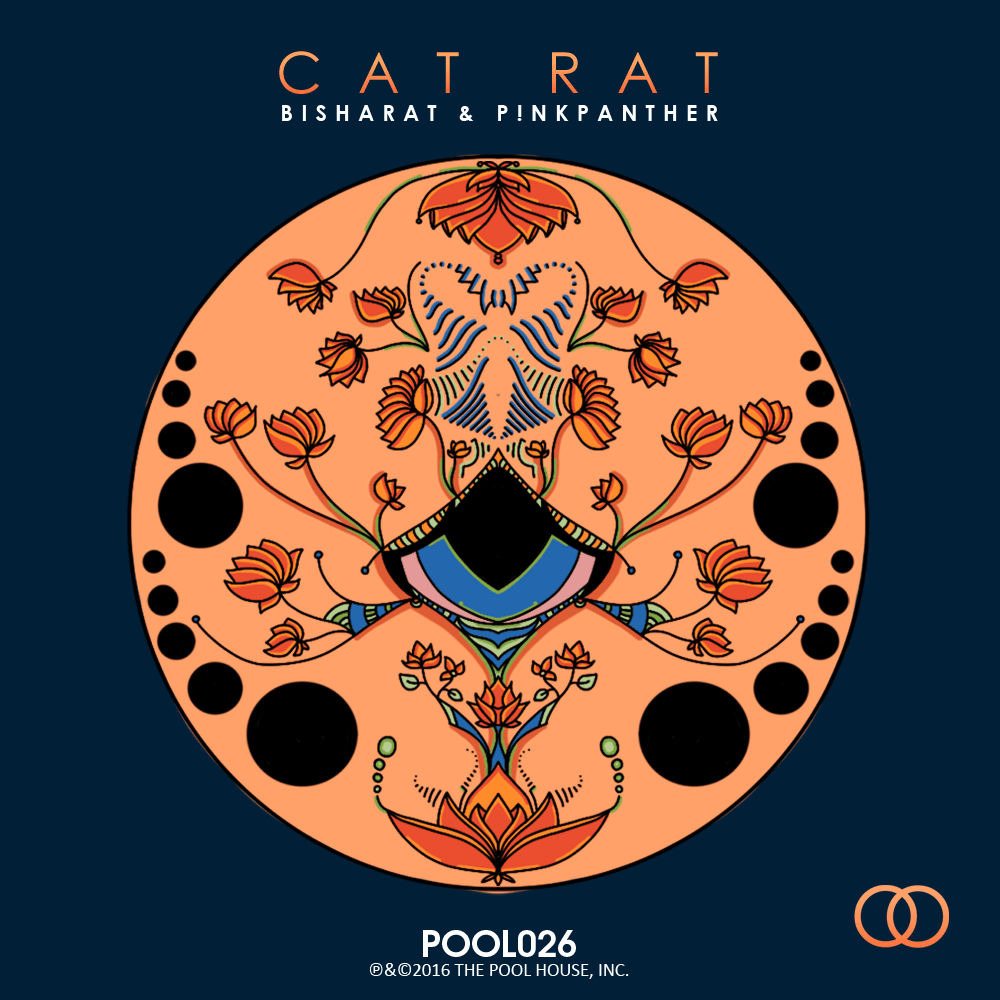 Bisharat & P!nkpanther - Cat Rat EP
Early February will see The Pool House return with the 'Cat Rat' EP, a five track release from label affiliate's Bisharat & P!nkpanther.
Chicago collective The Pool House's imprint has gone from strength to strength over the past year with a run of EP's and compilations picking up support from the likes of James Teej, Kate Simko, DJ W!ld and French Express along the way. Here the label pushes on with its first release of 2016, welcoming back two key members of the collective, namely co-founder Bisharat and fellow Chicago houser P!nkpanther.
'Untitled 1' kicks off the release and sees the duo deliver a brooding and eerie composition led by unfolding synth drones, howling synth sweeps and a penetrating low end drive. 'Untitled 2' follows and lays down a more refined aesthetic with stripped-back percussion, while retaining a similarly whirring, drone driven feel.
Up next is 'Raw' which as the name suggest strips things back to a reduced state with sparse rhythms and dubbed out stab swells. Up next is 'Oh Me ft. JAMM' which employs classic 808 rhythms, menacing ghostly synth chords and menacing low-pitched vocals, while closing cut 'Virgin' introduces bumpy drums alongside sporadic acid licks and penetrating sub leads to shape up the package perfectly.
Bisharat & P!nkpanther's 'Cat Rat' EP is out on The Pool House 8th February 2016.
Tracklist

1. Untitled 1
2. Untitled 2
3. Raw
4. Oh Me ft. JAMM
5. Virgin