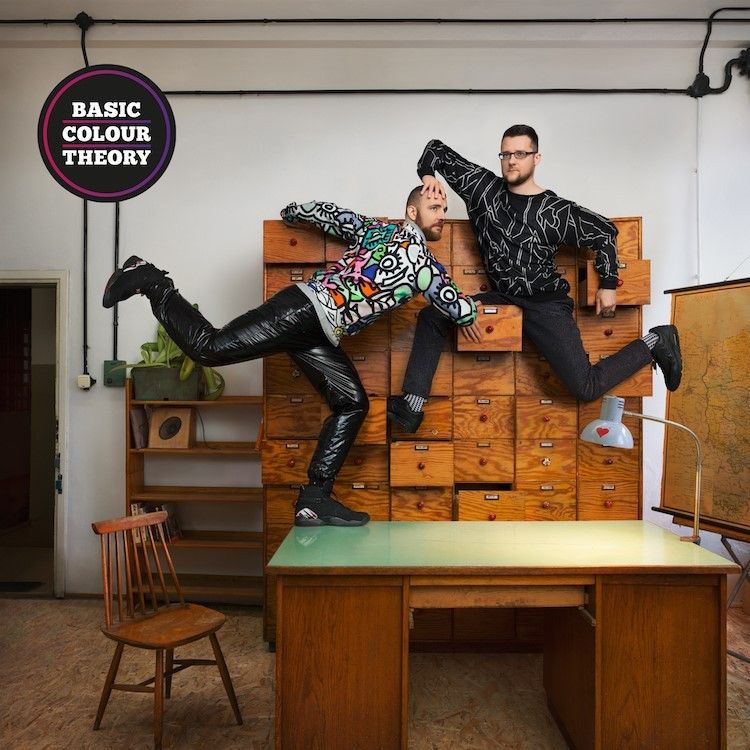 Catz 'N Dogz – Basic Colour Theory
The Polish DJs, producers and Pets Recordings' label owners known for their electrifying performances and catchy cuts announce their third LP, 'Basic Colour Theory', a fruitful collection of evocative melodies and gorgeous vocals. This album marks a pivotal moment in their career as house outfit Catz 'N Dogz.
Taking firm lead of the Eastern European electronic music revolution, the pair, who have previously graced the cover of both Mixmag and DJ Mag Spain, have for some time been poised for significant success as their international recognition on the underground has never lacked momentum. 'Basic Colour Theory' will add to the list of remarkable accolades the dynamic duo already have under their belt; joining their acclaimed Essential Mix in 2013, and weighty remixes for a who's who in music electronic or otherwise, including Basement Jaxx, Kings Of Leon, Thomas Schumacher, Friendly Fires, and Kim Ann Foxman, not to mention their two previous LPs.
Colour; such a pervasive part of everything we visually encounter, and its many theories a logical structure that for many artists, designers and music producers becomes an intuitive choice – a melting pot of ideas and influences in varying quantities. Evoking particular moods and emotions through choice of palette in design and sound architecture.
In this full length offering, traditional songwriting meets Catz 'N Dogz signature infectious basslines; a natural result of extensive sonic exploration and the osmotic process of years of DJing worldwide, all the while developing a deeper understanding of what they want to say through their music.
Their knack for reading a crowd just right has seen them lording stages of some of the most coveted festivals across the globe, including SW4, Park Life, Bestival, Snowbombing, Electric Daisy Carnival and BPM, and has also resulted in them being booked for the iconic Movement Festival 2015 (Detroit) and Exit Festival 2015 (Serbia). The same talent that has helped them achieve such stratospheric success is translated here in a collection of inviting tracks, as they showcase their on-point producing talents.
"It's our third album and we did a lot of research, preparation, reading, watching documentaries about the music scene, people and looking for inspirations everywhere. We were talking a lot about people who inspire us, art, creative process, philosophy and meaning of work and music in our life." Catz 'N Dogz

From the off, opening cut 'Good Touch' exemplifies this is a true game changer for this unstoppable duo, and is the start of a fifteen-track voyage through experimental sounds as they explore a different approach to electronic music.