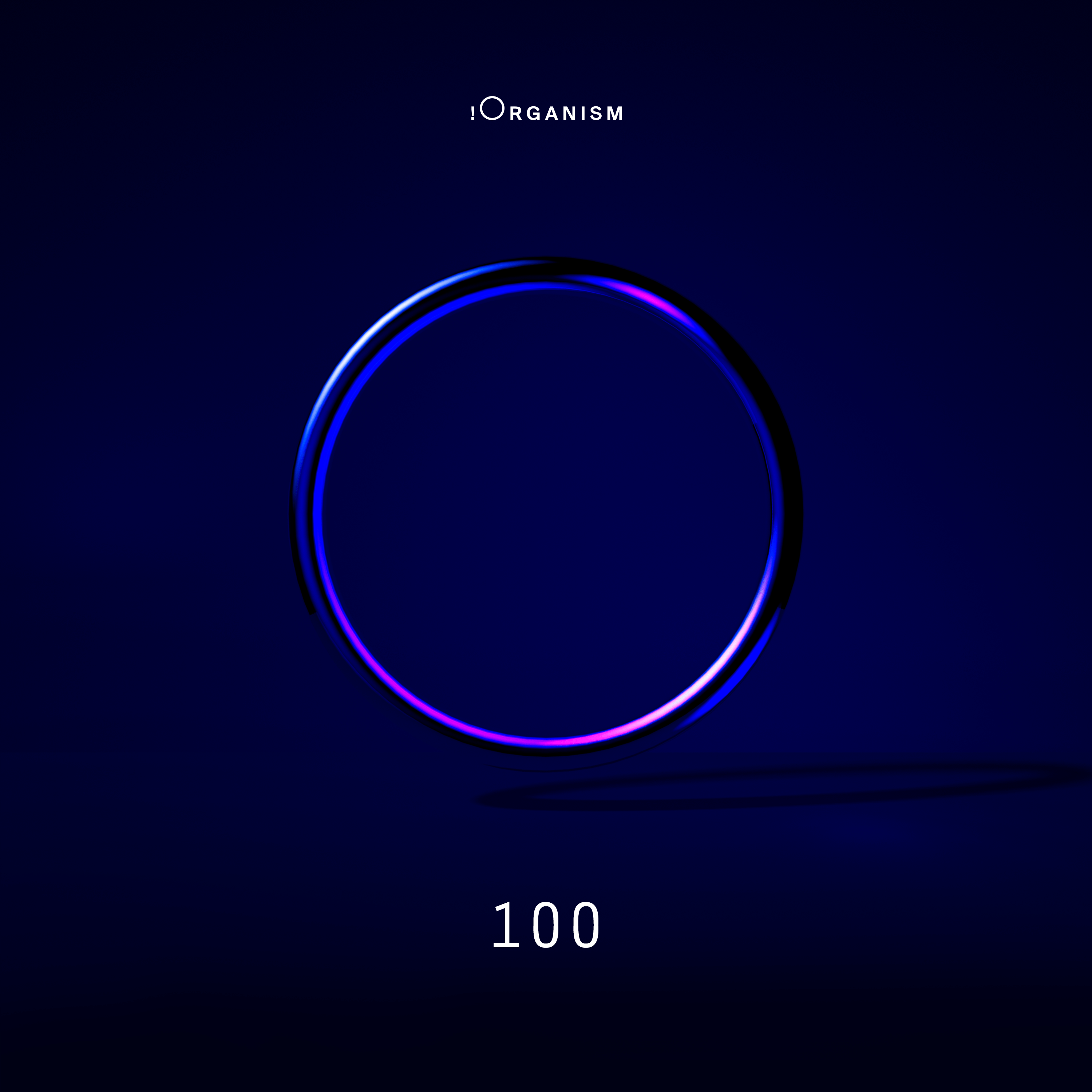 Various Artists - Centuplicate I and II
One of the most definitive techno labels of its generation, Swiss outlet !Organism turns 100 with a suitably large release that is spread across two meaty compilations. Each part, released a week apart, features ten tracks and pulls together a fine selection of artists both old and new, with tons of tasty techno treats on offer.
Over the years !Organism has made stars of many artists including the boss Yan Stricker, who has steered the label through a diverse array of techno sounds and has kept people dancing all over the world as a reuslt. For this release he has asked artists who have already released on the label to serve him up some hot and unreleased new material. 20 of them agreed and some of the first artists on the label like Kimono, Juan Baeza, Go!diva, Soren Aalberg and Mylo Salté make the cut, as do a number of the label regulars like Sin Sin, Gene Karz, Peja and Kalden Bess plus there are new faces including Niereich, Ricardo Garduno and RedHead
Part 1 takes in the like of Tom Laws and his emotive, widescreen sound, Andres Gil's deep and rolling 'Navigator' and Kalden Bess's post apocalyptic 'Overdose.' There is plenty of variation along the way with Marck D and David Garez's 'Feelings On' coming on with a real sense of warmth and elasticity and Irregular Synth getting wild and raucous with 'Rail Disaster.'
Part 2 keeps up the pressure with cantering, rubbery techno cuts from Kimono and Ricardo Garduno's 'Missing Those Days' which is high pressure, intense and tunnelling techno that really is heady and hypnotic. Sin Sin and Gene Karz keep the tempo high with their scurrying rollers and textured claps, the label boss lays down some rock solid kicks on 'Evil Seaguls' and Redhead gets dirty and scuzzy on his dubbed out banger 'Tundra,' with many more treats also included.
This is a fine example of the sort of techno !Organism excels in – no frills, floor shaking music that is big, arresting and barrel chested. It is the stuff that keeps warehouses bouncing late into the night, stuff that keeps DJs in high grade gear and stuff that makes clubbers regularly lose their collective minds. Congrats are due, then, to this relentless and essential label for a fine 100 releases.
Tracklist Part I
01. Tom Laws – Stimulate (Original Mix)
02. Andres Gil – Navigator (Original Mix)
03. M. Fukuda – Signs Of Fear (Original Mix)
04. Uakoz – Yes I Know (Original Mix)
05. Kalden Bess – Overdose (Original Mix)
06. Mylo Salté – Mi Ami (Original Mix)
07. Marck D, David Garez – Feelings On (Original Mix)
08. Irregular Synth – Rail disaster (Original Mix)
09. GO!DIVA – Anxious Intellects (Original Mix)
10. Anthony Castaldo – Addicted (Original Mix)
Tracklist Part II
01. Juan Baeza – Acidferous (Original Mix)
02. Kimono – You just confirmed (Original Mix)
03. Soren Aalberg – Pentatonica (Original Mix)
04. Ricardo Garduno – Missing Those Days (Original Mix)
05. Niereich – Emetic (Original Mix) PREMASTER
06. Sin Sin – Anything Like That (Original Mix)
07. Gene Karz – Travel (Original Mix)
08. Yan Stricker – Evil Seagulls (Original Mix)
09. Peja – Resistance X (Original Mix)
10. Redhead – Tundra (Original Mix)