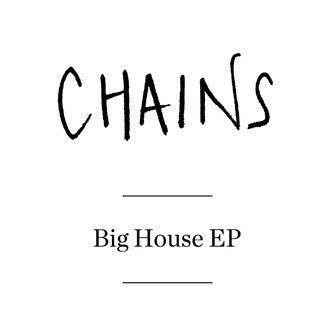 Chains- Big House
Chains are Ben Parker and Kate Aumonier. Ben's ears met Kate's larynx across a crowded recording studio in October 2006. "I thought she had one of the best voices I'd ever heard." One duet later and the feeling was mutual. "I realised I didn't want to sing on my own anymore." says Kate.
They'd both been hurt before. Ben found fame as the Ben part of '90s/'00s folk-pop duo Ben & Jason. But even four critically acclaimed albums couldn't keep the wolf from the door and in 2004 they became simply Ben, Jason.
"At the age of 23 I had everything I ever wanted," Ben reflects. "I had a major record deal, I was travelling all over the place and playing gigs every night. And then, very suddenly, it all disappeared."
Kate's road was no easier, a sessions singer since she was 16, her spellbinding voice was crafted in studios from London to LA, singing back vocals for everyone from Emmy Lou Harris to Linda Ronstadt. A record deal with Sanctuary led to a critically acclaimed debut LP and tours with James Blunt. Then Sanctuary went bust.
"Suddenly there was no money in the pot and that was it." Kate recalls. "Within two weeks I was waitressing, and wondering what the hell I would do next."
Next is the richness, the potency, and the heartfelt emotion that is Chains, two determined, battle-scarred singer/songwriters at the height of their powers.
Chains Live:
25th April London Heath St Church, Hampstead
7th May Brighton Komedia
16th May Glasgow Faktory
18th May Manchester Odd Bar
6th June London The Sebright Arms
14th June IOW Festival Strongbow Stage