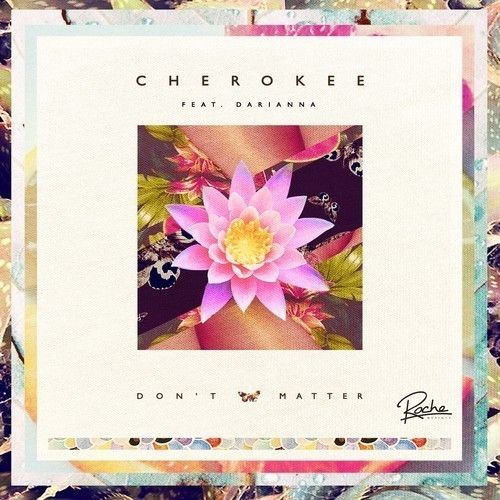 Cherokee – Don't Matter Feat. Darianna Everett
Roche Musique are a label steadily making a very strong name for themselves with artists such as French Kiwi Juice and Kartell on an undeniably exciting and in-demand roster. Their latest release 'Don't Matter' out on 11th November from French duo Cherokee, is no exception to the rule.
A label entrenched in soulful electronics and soothing sounds, 'Don't Matter' is a swinging ode to calm the mind and soul, but that makes those shoes groove with all manner of disco-tinged sensibilities. Featuring the distinctive vocals of Darianna Everett, 'Don't Matter' slides direct to your ears, heavy with its carefree and confident attitude.
Cherokee slow things down a notch or five with their 'Cherokee Shore' version on the flip, a stripped-back, pitched-down, after-dark affair that is the very definition of aural sexuality and wouldn't sound out of place sound-tracking a 1970's house party.
Bang on the money with releases from acts such as FKJ who have been heavily supported by Bondax and have played with the likes of Karma Kid and Star Slinger, Roche Musique are fast becoming the go-to label for music with all-manner of soul and groove that exceeds all hype. Be sure to keep an eye on the label with new releases to come from Kartell and FKJ.
https://soundcloud.com/cherokee-official
https://www.facebook.com/cherokee.music
https://twitter.com/cherokee_music