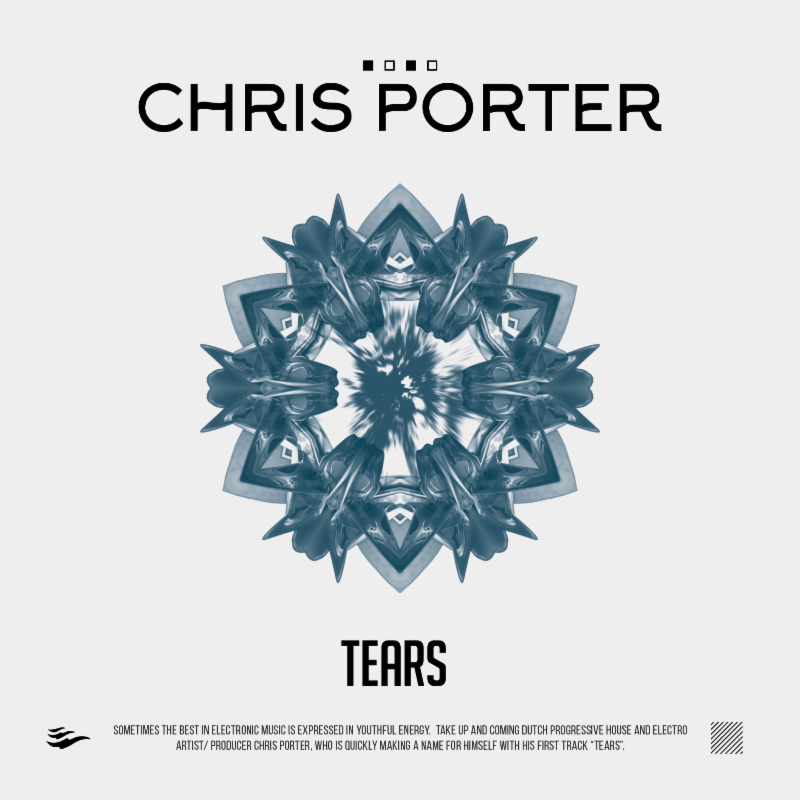 Chris Porter - Chris Porter – Tears
Sometimes the best in electronic music is expressed in youthful energy. Take up and coming Dutch progressive house and electro artist/ producer Chris Porter, who is quickly making a name for himself with his first track "Tears". Epdemic Management recently announced they've signed Chris Porter to high anticipation.

If there's one music scene that stays fresh from dynamic new artists and producers, it's certainly EDM. Epdemic Management have been on the cutting edge of this working with some of the most interesting musicians in the EDM world. This surge has continued with their recent announcement of signing rising Dutch progressive house artist/producer Chris Porter, whose first track "Tears" is set to drop in June. House fans couldn't be happier.

"It's really exciting to be signed with Epdemic" commented Porter, about the news. "I started producing about three or four years ago, but only started taking it seriously in the last year. I love to put emotion and meaning in my tracks, which are mostly progressive house, but with some big room/electro influences too. I can't wait to see what people think of 'Tears'."
Chris Porter is only 17, the older brother of three sisters and completely passionate about his future as a producer. Already making a name for himself, it's clear the best is yet to come.
According to Epdemic, Chris Porter's first track "Tears" which is high energy progressive house guaranteed to get dance floors moving, will be released as a free download and supported by Edm Network. More work is expected to quickly follow.

Early feedback for "Tears" has been passionate.
Emily G., a lifestyle and music blogger, recently said, "It's pretty incredible Chris Porter is only 17 considering the impact his first track 'Tears' hits with. The sound is mature and infectious in the best ways, and I fully expect this to be a favorite with DJ's this summer. Chris is the future and Epdemic have shown they have a real talent for finding great artists."