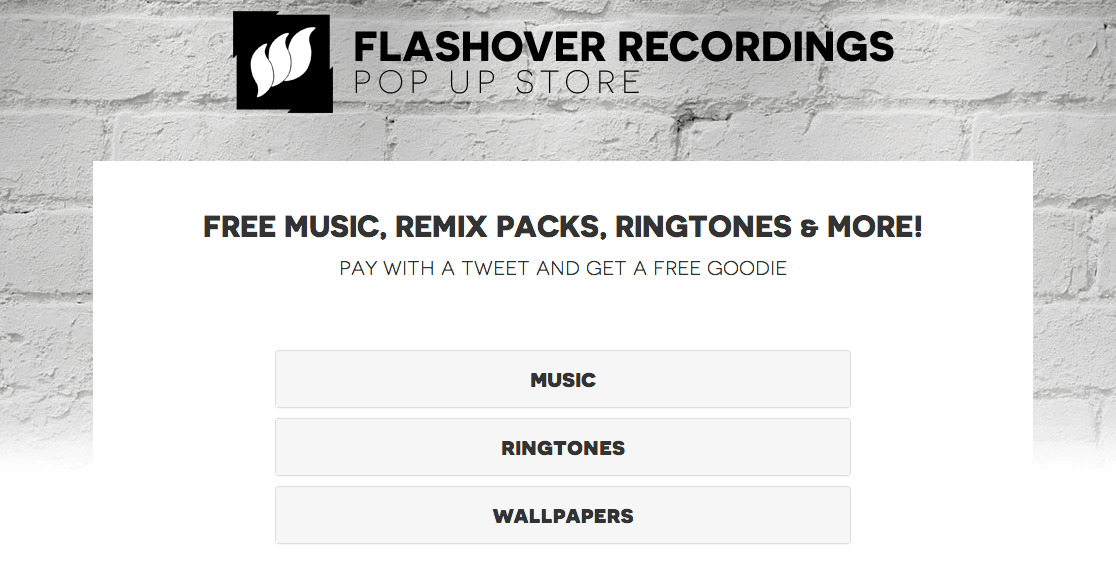 Christmas Gift from Flashover Recordings Pop Up Store
This year Flashover Recordings are wishing you a Merry Christmas by letting you choose a present for yourself! Visit www.flashoverpopupstore.com and pay with a tweet for tracks, ringtones, wallpapers, mixes and soon also remix packs.

Following up the Black Hole Recordings Pop Up Store, we have now made a Pop Up Store for Ferry Corsten's label Flashover Recordings. It will be opened for a limited amount of time, and customers can pay for a product simply by sending a tweet. No credit card or bank details needed; you only need a Twitter account.

Be sure to visit www.flashoverpopupstore.com for nice goodies.