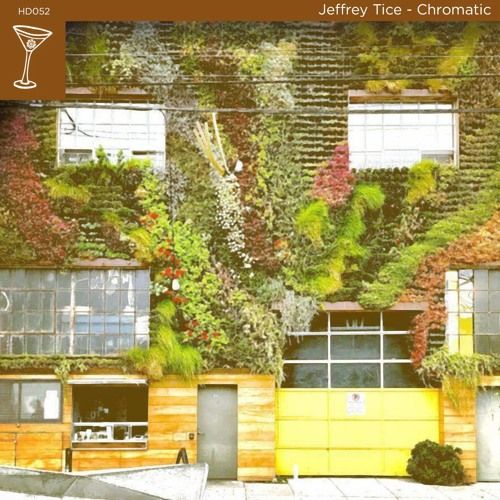 Jeffrey Tice - Chromatic
For many people, the rich tapestry we experience is a mixture of shades, hues, and palates that paint a vibrant and ever-changing outlook of our world and its changes. For Jeffrey Tice much of that tapestry is undefined. Born color blind, Jeffrey interprets art through a restricted lens. That has not stopped him from loving and appreciating the diversity of the world. Jeffrey's music bursts with color, defying uniformity. A mainstay on the Harmonious Discord imprint, Jeffrey's sound has evolved to encompass his many years of experience living in Austin and San Francisco, within two of the most vibrant music communities in the country. Chromatic is a five-selection project that weaves through intricate shapes and colors with common uplifting themes and progressions.
Chromatic lifts spirits and moves feet with perfectly tempered, well-intentioned grooves. Jeff decided to use a TB-303 throughout most of the EP, carefully distinguishing its use in each selection. In "Chromatic," the 303 sits on top of perfectly placed melodies and collides with ever-ascending energy. "Haruspex" opens with dulcet synths and quickly drops into a proper dance floor rhythm. Tones rumble and dance as the song builds. Keeping the vibe light but the precision exact, "Haruspex" drives us deeper into the chromatic scape. "Once Again, My Friend" changes the mood with a rough-edged acid creeper. Packed with intensity and nostalgia-inspired vocal work Jeff offers a driving rendition certain to spark foot movement. Label front-man PointBender joins the project to offer a different take on the acid journey. In normal 'bender fashion, the remix offers similar roughness with a smooth interplay of bass and synthesizer construction. The remix culminates in a melodic reprise of colliding synthesis amid blurred vocal abstraction and driving percussion. "Last Dance for Dionysus" closes the EP with class. Percussion-filled and west-coast inspired, this selection brings the fresh waves of the bay to the listener.
Label and Artist Links:
www.hdrecordings.com
www.facebook.com/jeffreyticemusic/