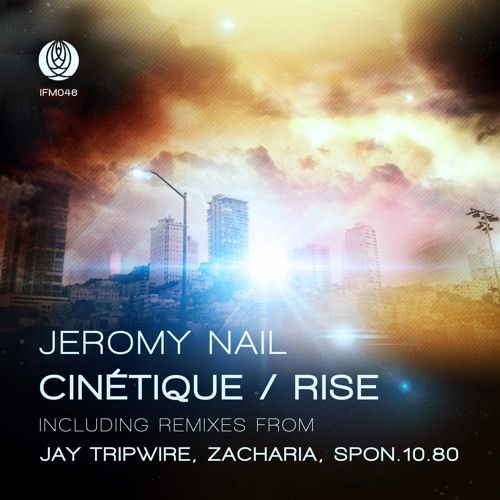 Jeromy Nail - Cinétique / Rise
Innerflight Music set sail from their Northwest enclave of Seattle with Jeromy Nail at the helm, along with a talented set of remixers on deck, including Jay Tripwire, Spon.10.80 (aka Rhines), and Zachariawith the "Cinétique / Rise" EP. Jeromy Nail anchored the West Coast house music scene with Uniting Souls Music beginning in the early 2000s. His seminal sets can be heard at legendary Flammable Sundays (the West Coast's longest running house weekly, now twenty years strong) and various underground parties in the Seattle area. With releases and remixes for the likes of Viva Recordings, Build It Records, Bomb Recordings, Prison Entertainment, Radda Records, and Uniting Souls, Jeromy has been busy on the scene.
Cruise director Jeromy Nail sets forth with the well-named "Rise," a deftly produced number whose tension mounts in synth washes to explosive percussive techno that's sure to incite all to rise and get on the dancefloor. "Cinétique" is a late-night foray into polyrhythmic tech-house with buoyant pads, keys, and minimal vocals.
Tech-house maven Jay Tripwire remixes "Rise," laying bare the original with minimal tech and driving bass for a late-night romp. Spon.10.80 brings a progressive flavor to "Rise" with acid-inspired percussion offset by stomping low frequencies. Zacharia of 360 BPM fame follows with a hypnotic, slow-burning remix of "Cinétique." Taken together, the "Cinétique / Rise" EP is a cruise through both placid and roiling waters of late-night revelry.
Label and Artist Links:
www.innerflight.com
www.soundcloud.com/jeromy-nail