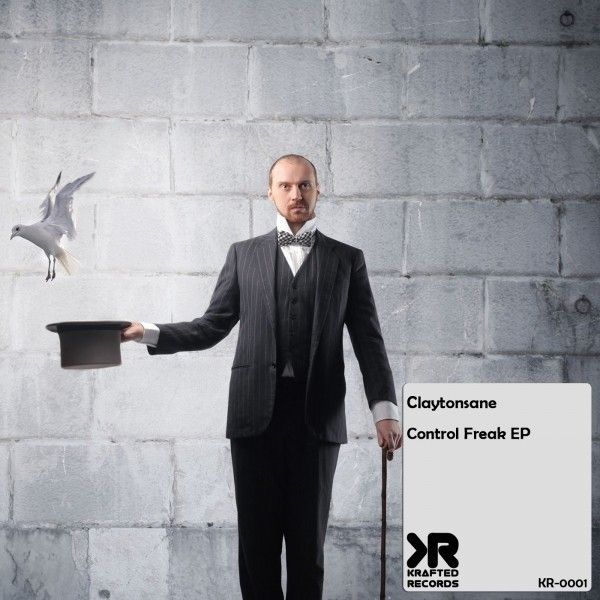 Claytonsane – Control Freak EP
Debut release on the Krafted imprint from an established DJ / Producer / Remixer / Event Organiser from Malta – Claytonsane.
Born in late 1983 claytonsane learned the ropes early! by the age of 14 he would be flippin' LPs at the then Genetix Djying school in the name of mastering the art. The passion and drive not to mention his commitment are his stand outs. Breaking his duck in bars and clubs across the island he landed his first ever residency at the famed peppermint club at just 17.
Armed with musical knowledge and exposure, he opened a records outlet and a Djing school, tutoring DJing with any kind of medium, such as turntables, to Cdjs then and currently to Ableton Live & Tracktor.
Whilst running the DJing school, Claytonsane was also being recognized for his promoting skills, thus featuring one of Malta's most famous Underground events held quarterly under the brand SANE CLUBBING. Sane Clubbing was built with a solid aim in mind, focusing to deliver a culture of Underground Dance Music throughout the Maltese Islands. Being one of Malta's most respected DJ and Promoter, Claytonsane have given local enthusiastic with the sought after nights, such as the.electrik steam & white label. Claytonsane has become the local's choice for Underground Music DJ and his presence could be seen in all main international branded events featuring thousands of clubbers, such as Ministry Of Sound, playing alongside all time hitters Sasha, Underworld, Prodigy, Bookashade, James Zabiela, Sander Kleineberg, Varoslav, Guy Gerber and others.
The next step for Claytonsane was producing / remixing, and in 2010, he has seen his first track being released on Mycore Records. His quality and outstanding passion for production could be noticed instantly and in just a short time, he has been in demand to remix tracks for established artist around the globe. His creativity & Techy sounds will distinguish this artist, to make him a promising Producer and Remixer.
The passion for underground music, focusing mainly on Deep House / Tech House & Techno, will definitely see Claytonsane being recognized as one of Malta's best upcoming producer and the leading DJ and promoter in the Maltese Islands Underground Clubbing Scene.