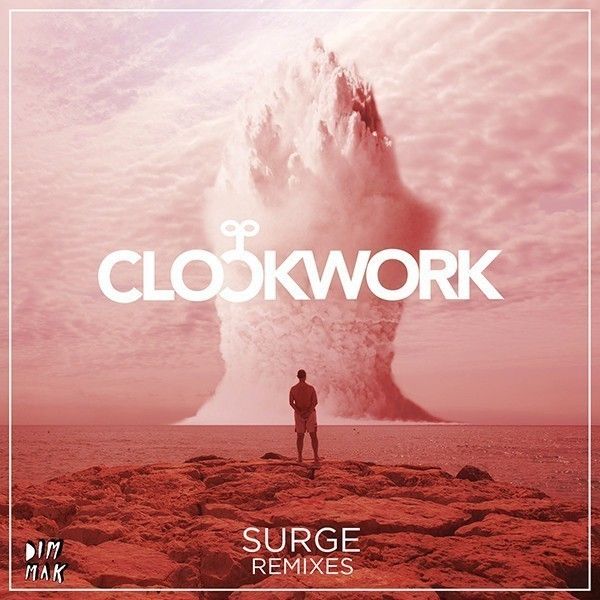 Clockwork – Surge Remixes
Today Dim Mak offer their fans a free download of Clockwork's single "Surge" feat. Wynter Gordon remixed by producer Charlie Darker. The remix is featured on the Surge Remixes EP out now on Dim Mak Records, which also includes remixes from Deorro, Tony Romera, and Riggi & Piros along with the original track.
Featured as one of the "40 Best Dance Tracks of 2013 So Far" by Spin, "Surge" featuring Wynter Gordon from Clockwork is a heavy-hitting track that has dominated festivals and music charts alike. After immediately striking gold with the single, Clockwork has handed this solid track over to be remixed by Charlie Darker, Deorro, Tony Romera, and Riggi & Piros, four producers who no doubt translate the anthem in a multitude of ways. The Deorro remix in particular has a very drum and bass feel, signature to his bass-laden sound, whereas the Charlie Darker remix has a certain high energy that amps up the prodigious track. "Surge" and its respective remixes prove to be as much fun and exemplify pure talent all across the board.
Los Angeles-born, New York City-based producer/DJ Clockwork is no stranger to the world of electronic music. He recently released the Surge EP on Dim Mak, a follow-up to the Squad Up EP, and recently collaborated with Canadian electronic producer/DJ and label mate Felix Cartal for their single "The Fire" featuring Madame Buttons. Watch the official "Surge" music video, which premiered on Thump, below. Clockwork is gearing up to release the winning remix entry of "The Fire" in conjunction with Beatport August 20. Future releases include a collaboration with Italian electro / house producer Congorock (more info TBD). Clockwork was one of the many 18-year-olds circulating the dance music blogosphere with various bootleg remixes.
But in 2011, armed with support and guidance from fellow young guns Felix Cartal and Autoerotique, Clockwork emerged from the throng of bedroom producers. His single "Squad Up," an original track that became an anthem at festivals around the world, quickly caught the attention of internationally renowned producer and Dim Mak founder Steve Aoki, who signed Clockwork immediately, making him the youngest artist ever signed to Dim Mak's prolific roster. Since the signing, Clockwork has officially remixed work for artists across the dance music spectrum, from Steve Aoki to Dimitri Vegas.
His bootleg remix of Avicii's notorious big room anthem "Levels" reached over 80,000 plays on SoundCloud, 2 million views on YouTube, and garnered international radio play. Clockwork's distinctive, bass-heavy, big room sound has helped him gain support from the likes of Tiësto, Steve Angello, Laidback Luke, Steve Aoki, and everyone in between. His DJ sets are always as high energy and innovative as his productions, helping him earn international tours as well as top billing on the world's premier electronic music festivals. With a prolific propensity to create, a progressive production style, and a genuine love for performance, Clockwork's future is looking bright.