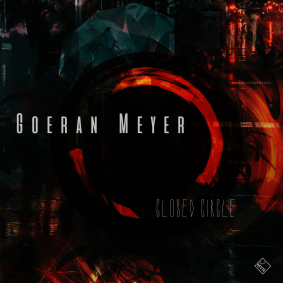 Goeran Meyer - Closed Circle EP
MYR reaches a critical milestone in its young but brilliantly formed discography with a highly anticipated 10th release. Label boss and head curator Goeran Meyer steps up to deliver the EP which features two perfectly synthesised powerhouse tracks dripping with electronic goodness.
Well-known for crafting exceptionally subtle builds in energy with his music, Meyer's ability to create emotionally constructive material comes with ease. Fluent in the art of the deep, his musical style shows great versatility and he applies this same understanding to his label, which has helped make it so vital in so few releases.
Keeping true to his key style and love for deepness, the two track EP was built for the dance floor with the excellent 'Face Away' opening things with a slick rhythm. The rubbery drums bounce in infectious fashion as twinkling melodies rain down and well-crafted synths flesh out the track with real sci-fi drama. Characterised by gorgeous sound design it's one to really carry the club away.
The cosmic vibes continue on 'Only Voices', which is another slice of deep and evocative house music that journeys through the galaxy. The slick rhythm really makes a mark as more cinematic synths and keys make this is a hugely detailed and enthralling cut.
These two latest tunes from Meyer and his MYR label are sure to prove the biggest yet.
Tracklist:
1. Face Away
2. Only Voices