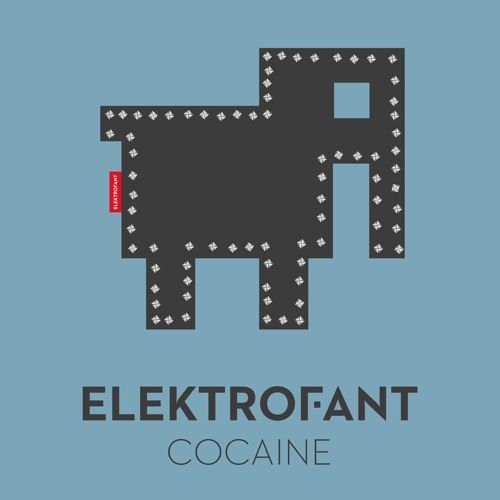 Elektrofant - Cocaine
Elektrofant is an uncompromising electronic music duo from Sandnes, Norway. The duo's unconventional take on dance music, both in production and instrumentation, gave Elektrofant an unmistakably unique sound from the very beginning.
Elektrofant debuted with a loud bang when they released the Flipstick EP in 2003, followed by their debut album Wørk! in 2004. After that, things got quiet from the Elektrofant camp. Only one track emerged in 2007: "Cocaine" was released on a limited split 12" on the UK label Cassette Records. "Cocaine" is a slight detour in the Elektrofant sound universe, with its rock-ish bass and guitar groove. Nevertheless, it managed to become an underground hit, especially in Portugal, Russia, Poland, Australia, and Norway.
The original release was soon out-of-print and hard-to-find, but the track sounds fresher than ever in 2016. And with Elektrofant's recent reemergence from hiatus with the new album 1992, "Cocaine" deserves a digital re-release on Beatservice Records. The original is accompanied with a funky remix from Mica Pollack, also taken from the original 12" release.
Label and Artist Links:
www.beatservice.no
www.beatservice.no/elektrofant.asp