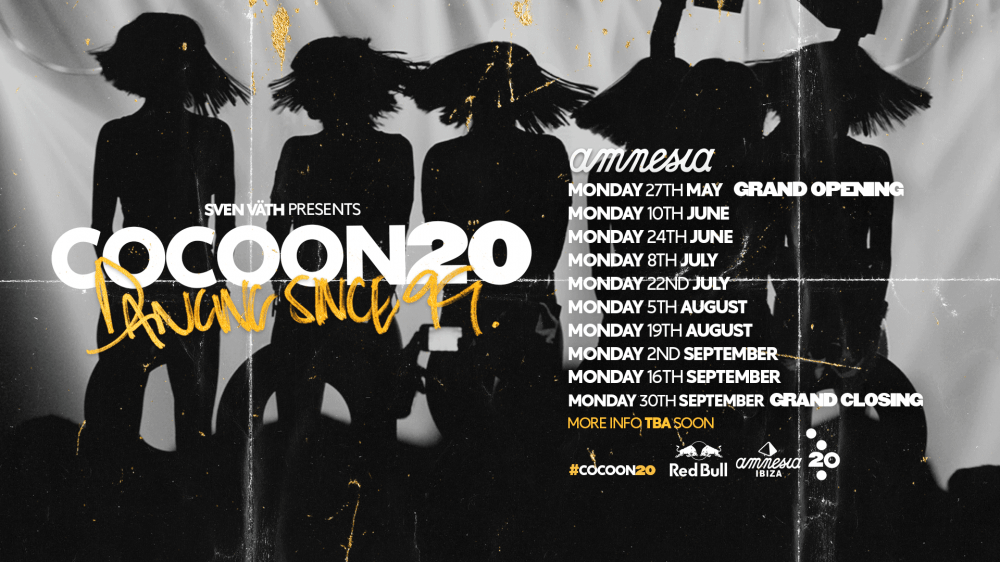 Cocoon is back home to Amnesia!
Now moving into it's 20th year in Ibiza, Sven continues to push Cocoon forwards. We are now able to announce we have 10 dates booked in every other Monday from May 27th to September 30th!
COCOON has been a huge part of our history over the last two decades and we can't wait to celebrate the success of the Techno event series this summer!
The season is getting closer and closer, full line-ups coming soon!
COCOON20