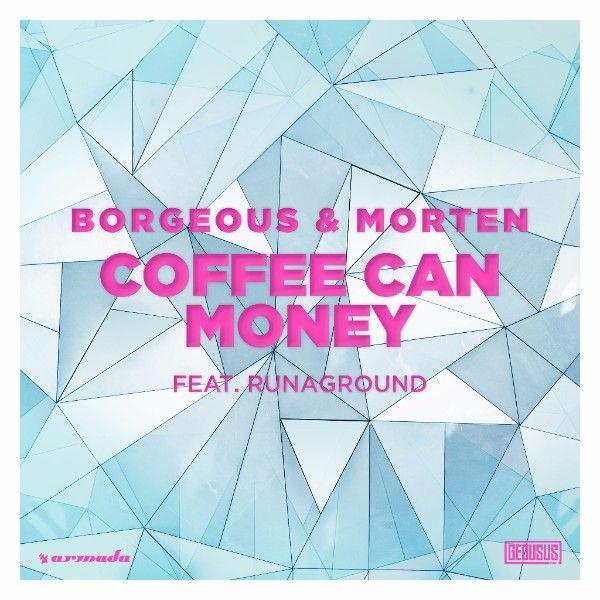 Borgeous & MORTEN feat. Runaground - Coffee Can Money
With both his '13' album and album single 'Wanna Lose You' (with tyDi) still buzzing across the scene, Borgeous partnered with MORTEN to deliver what could easily become one of their biggest smash hits to date. 'Coffee Can Money', which features LA-based singer-songwriter RUNAGROUND, was put out today on Borgeous' Geousus Records label.
Spotlighting everything from a palette of synths to RUNAGROUND's phenomenal vocals, 'Coffee Can Money' marks a sublime offering that's both easy on the ear and unmatched in terms of catchiness. Coining in well-deserved praise for its polished melodies and magical atmosphere, this stellar team-up is poised to become the top track in many high-profile playlists and live sets.

In the past three years, American songwriter, producer, and DJ Borgeous (John Borger) has put himself firmly on the dance music map. Since embarking on the scene, the platinum-selling artist racked up three Billboard Dance Radio Top 10s, three Beatport #1s, and a #1 on the iTunes Dance Charts in fifteen different countries among other accomplishments. More recently, Borgeous has become a 2017 resident of Las Vegas' world-famous Hakassan club, continually plays at the world's most renowned and prestigious festivals and is making waves with his House of Borgeous radio show.

MORTEN counts as one of the fastest rising stars of today. The Danish, Los Angeles-based DJ and producer blasted through the year of 2016 by collaborating with Steve Aoki on 'Kids' and unleashing a single called 'Beautiful Heartbeat', which accumulated over 17 million streams on Spotify alone with all of its renditions. This new collaboration with Borgeous is bound to boost his already meteoric rise even further.