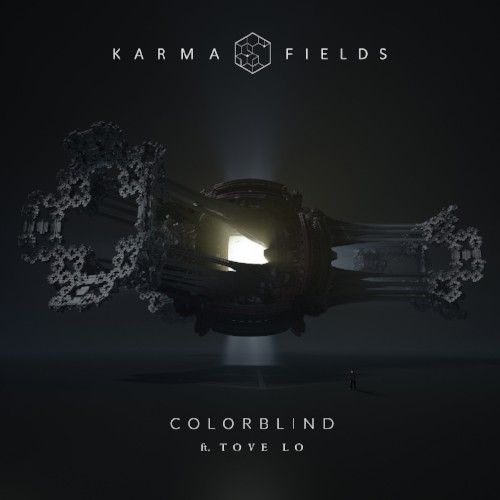 Karma Fields ft. Tove Lo - Colorblind
The mystique that is Karma Fields has returned with otherworldly new single 'Colorblind', teaming up with Tove Lo.

Underlined by clamouring inflections and thumping bass lines, the real focus of 'Colorblind' are Tove Lo's eerie distorted vocals, calling out, enticing a sense of mystery, it's something unique and powerful. The track steps away from the stark, distinctive sound Fields' has been known for, opting for slower, more carnal production.

In 2015 the avant-garde producer burst into the world hacking electronic label Monstercat's infamous Twitch stream to premiere a taste of the debut single 'Build the Cities ft. Kerli' and has been riding the hype-wave ever since with Dancing Astronauts placing Fields in their 25 Artists to Watch and receiving diehard fans from Billboard, EDM.com, MTV, Nest HQ, Your EDM, EDM Sauce.

In the years since, the enigmatic producer has evolved, periodically releasing music with collaborators including Juliette Lewis and Talib Kweli, Fields' bridge to reality. Using nothing more than a metal business card inscribed with an IP address, collaborators were able to access a private chat room with which to communicate with Karma Fields and provide the human element to this artificial world. The resulting tracks lead to the unveiling of debut, mind-bending album New Age | Dark Age which reached #2 on the iTunes Top Global Dance Albums Chart.

Creating a never-before-seen multi-sensory experience, all of Karma Fields' work comes with algorithmic visuals from Raven Kwok, with the top three video clips hitting over 4.3 million views on Youtube.
Striving for human interaction Karma Fields created The Hex – a six-walled structure of projected light – and thus a way to perform and interact with its audience. The Hex was debuted in the middle of the iconic Webster Hall in NYC, audience members had a 360 degree way of interacting with the monolith.
Get lost in the artificial world that is Karma Fields.

"The world's first AI artist" – UKF

KARMA FIELDS
Colorblind Ft. Tove Lo
OUT NOW THROUGH MONSTERCAT RECORDS
www.karmafields.com