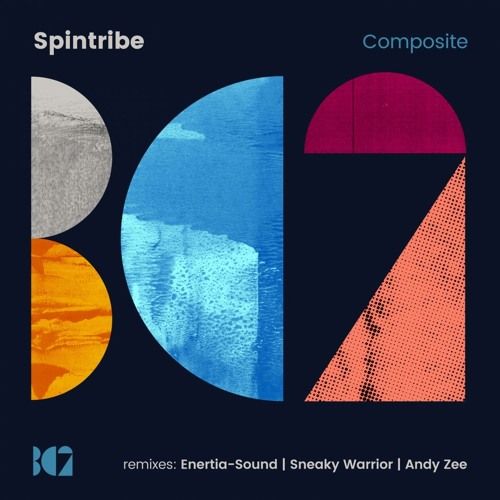 Spintribe - Composite EP
Progressive, deep and forward thinking. Spintribe's new track 'Composite' breaks the boundaries of their previous work, exploring new depths of production and innovation. The duo of experienced Electronic pioneers pride themselves on breaking down boundaries and creating their own sound, which they've managed in their five years of production.
Featuring the original and three remixes, the 'Composite EP' is something special. The duo enjoy the way all the remixes, courtesy of Andy Zee, Enertia Sound and Sneaky Warrior, have their own sound compared to the original, and bring something new to the mix entirely. The original is a Funk infused masterpiece, fuelled by atmosphere and incredible, floating synthesis. Potent percussion and beasty bass lines also feature heavily, making the track club ready and powerful enough to get anyone dancing. A seven-minute epic, the progressive elements are perfectly weighted and allow for a truly involving experience throughout the track. Spintribe take their next step in their musical journey, leading them towards the hall of fame for true innovation in Electronic music.
Releasing on BC2, from the Balkan Connection label group, the track is available to purchase and stream now. Be sure to support Spintribe on their social media platforms and keep an eye on their movements in the future. It's not very often that production duo's can combine so wonderfully to create fresh sounds, but these guys manage it effortlessly.
Buy on Beatport
https://www.beatport.com/release/composite/2276426
Spintribe Online
https://soundcloud.com/spintribe
https://www.facebook.com/SpintribeOfficial
https://spintribe.bandcamp.com