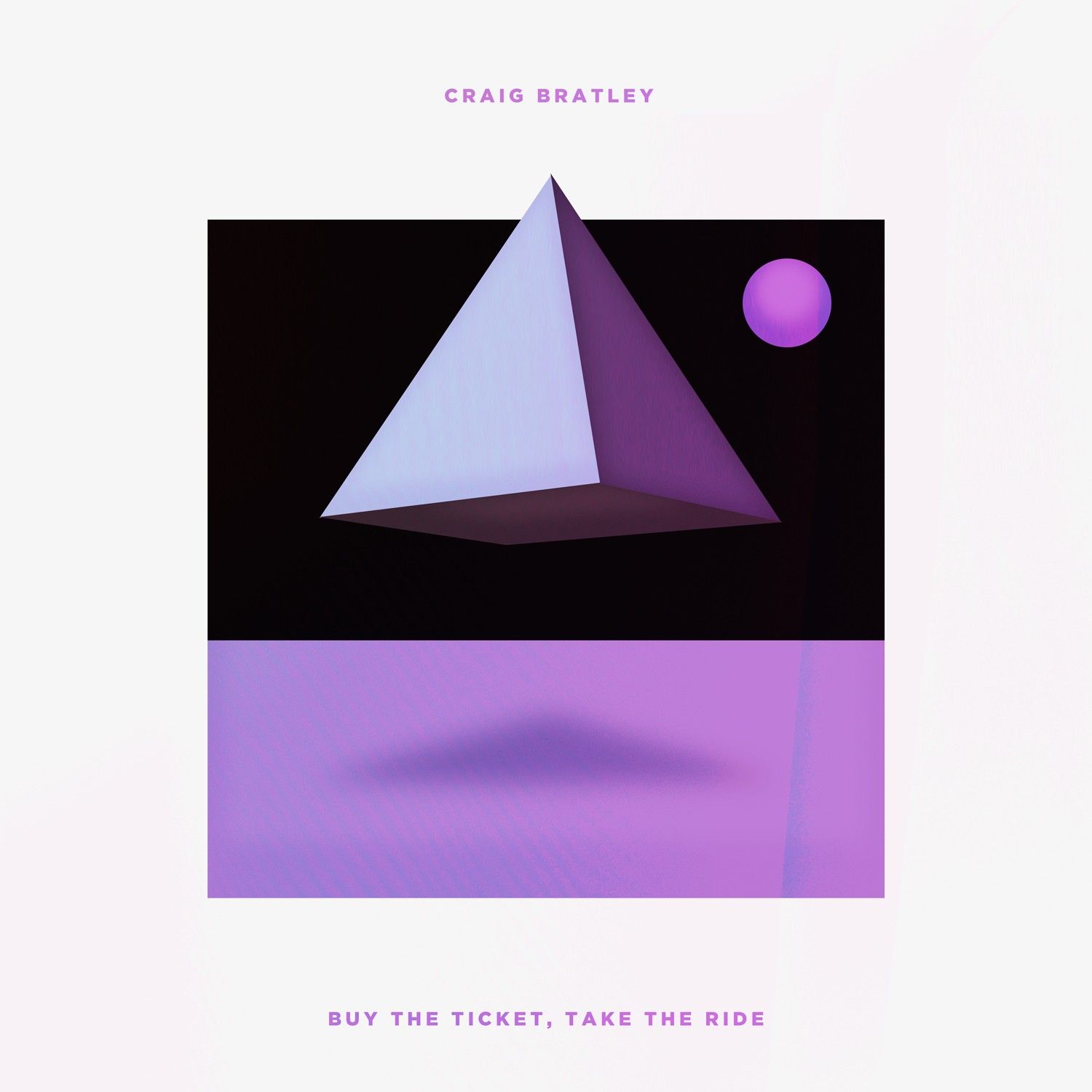 Craig Bratley – Buy the Ticket, Take the Ride
Stalwart label Tsuba continues it's journey into eclectic musical territory with its next full-length project, 'Buy The Ticket, Take The Ride', the outstanding debut LP by English dark and dirty disco champion Craig Bratley.
For a couple of years now Craig Bratley has been considered as the northern branch of the so-called Scrutton Street axis, which sees producers like Andrew Weatherall, Timothy J Fairplay and Scott Fraser all conjure up apoco-disco sounds in their celebrated London studio. Bratley himself also runs Magic Feet, an assured label that deals in plenty of chugging electronic sounds and Craig has also released on labels like Weatherall's well-regarded Bird Scarer, Is It Balearic? Recordings, Robsoul and Instruments of Rapture.
The ten track album finds Bratley exploring his fine collection of analogue machines and dark wave disco visions, with beatless ambient tracks, twinkly drug chug and tobacco stained grooves all sitting next to each other in perfect harmony.
At the heart of the album are tracks like 'Birdshell' and 'Obsession', previously released on Instruments of Rapture and Bird Scarer respectively. They are indicative of Bratley's style with their rooted drums, arpeggiated synths and dark undercurrents bubbling under and boiling over, all of which have you marching along in unison before you even realise.
After a scene setting opener, the album unfolds through trippy robo-disco complete with wild steppy synth lines and slo-mo rapped lyrics: it's a hugely original and refreshing combination that really brings the album to life. Elsewhere there are the twinkly night sky melodies of the delightfully tinny and 80s sounding 'Computer Controlled', acid flecked biker disco cuts like 'Beat on the Drum' and freewheeling, pixelated melodies of 'Black Swan Theory.'
To sum up, this is a disco album but not as we know it thanks to the various moods, grooves and textures Bratley explores throughout, and all at a hugely inviting sub 120 tempo. A debut album not to be missed that showcases both Bratley's undeniable talents and Tsuba's intent to bring quality musical in all its forms to the fore.