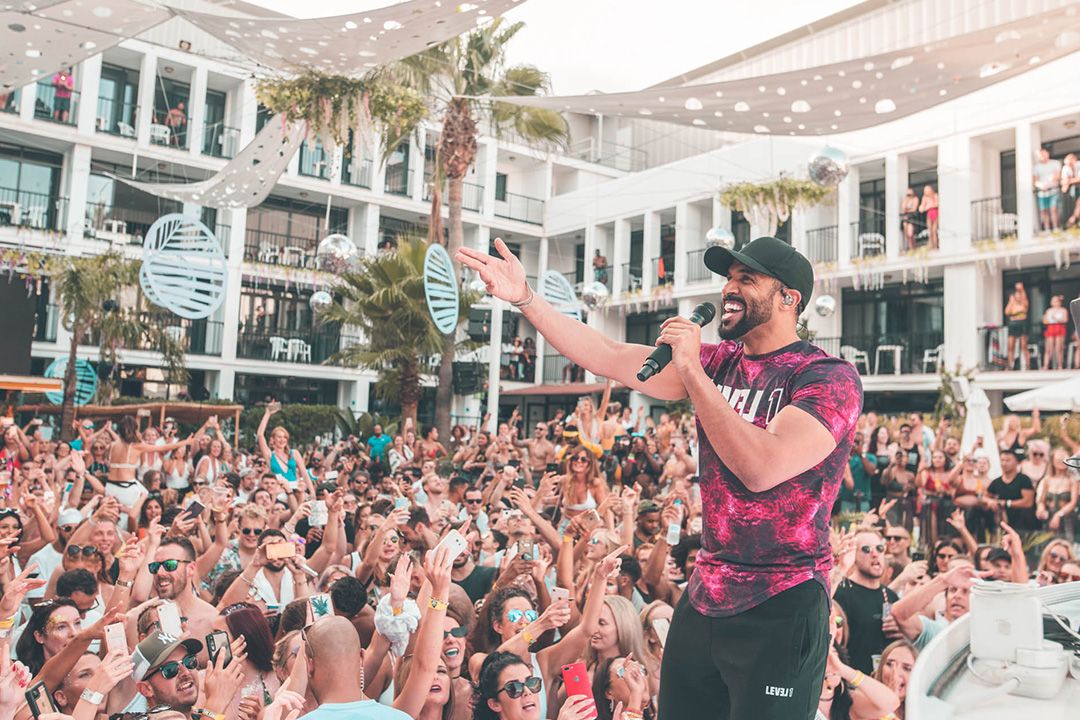 Craig David's TS5 – Ibiza Rocks Hotel – First Residency Revealed
For the past three summers, platinum album-selling superstar Craig David has quite simply smashed it with his consistently sold–out 'TS5 Pool Party' residency at Ibiza Rocks Hotel. The Main Man is coming back to the home of the pool party with an even hotter 12-week TS5 Pool Party residency, every Tuesday from 9th July to 24th September.
From booking Craig David for his first Ibiza TS5 Pool Party residency back in 2016, Ibiza Rocks is proud to have one of UK's finest talents as firmly part of the family. With over 10 million single sales and 500 million single streams in the last year alone – this is the most talked about return to music in decades. It is 18 years since Craig's debut album, the critically acclaimed 'Born To Do It', was at Number 1 all over the world, selling 1.5 million copies in the United States alone and spawning Billboard Chart Hits '7 Days', 'Fill Me In' and 'Walking Away'. In 2016 his album, 'Following My Intuition' stormed straight to the top spot in the UK Official Albums Chart, and was in the top 10 chart in over 30 countries.
A sold-out-in-seconds headline UK arena tour and third consecutive TS5 pool party at Ibiza Rocks Hotel followed in 2017 together with his huge single 'I Know You' featuring Bastille from his 7th studio album 'The Time Is Now' which is still flying high. This last year has been monumental for Craig David and summer 2019 at Ibiza Rocks Hotel will celebrate another landmark 12-week residency with all of the hits and so much more.
Craig David said: "TS5 at Ibiza Rocks Hotel is exactly what a pool party should be. They care so much and there is nothing quite like the set-up of the hotel. The way that the balconies face into the pool area with the DJ booth right in the centre, is so unique. My Ibiza residencies epitomise exactly what a TS5 Party should be and I can honestly say the past 3 summers have been an unbelievable experience for me. I can't wait to get back out there next summer."
Jordan Hallpike, Director of Talent & Programming, Ibiza Rocks said: "Craig is truly part of the family now. His input is everything in making these shows standout every single time; he brings an infectious presence, party vibe and incredible passion that elevates the energy beyond words to make 'moments' for our guests. That kind of rare intimacy from an international superstar is what makes TS5 at Ibiza Rocks Hotel so special."
Ticket & hotel packages on sale now for Craig David's TS5 Pool Party residency at Ibiza Rocks Hotel every Tuesday from 9thJuly to 24th September – www.ibizarocks.com. Book direct with Ibiza Rocks for the best prices guaranteed – up to 15% cheaper than other booking agents.